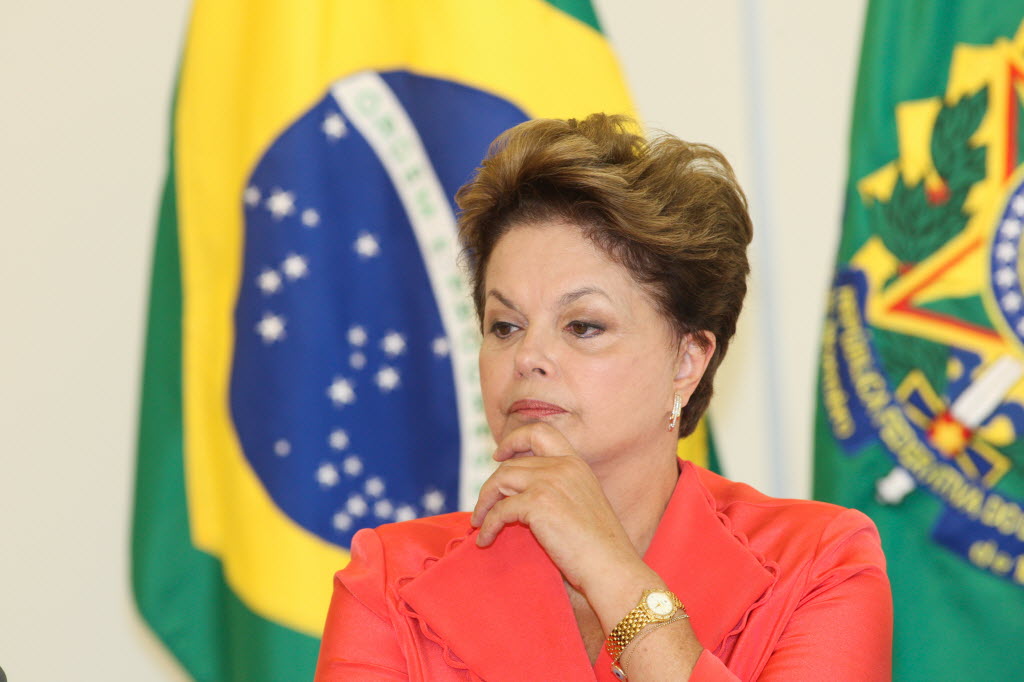 In the past few days the Brazilian government has harshly criticized both the United States and the European Union, for two entirely different reasons. And in both cases, the governments have accepted the attacks quite diplomatically, even suggesting they may not disagree.
Dilma's government is willing to stand up to the big powers, it seems, and Brazil's status on the world stage these days means she can get away with it.
First Dilma attacked rich countries – but specifically the European Central Bank – for unleashing a 'tsunami' of cheap money, much of which could make its way to Brazil, further pushing up the value of the currency and exacerbating the currency wars.
Right away, German Chancellor Angela Merkel said she understood Dilma's concerns, and that they'd discuss them in their March 5 meeting.
Then, shortly after the US Air Force unexpectedly cancelled a contract to purchase Brazilian warplanes, the Ministry of Foreign affairs issued a very strongly worded statement:
"The Brazilian government learnt with surprise of the suspension of the bid process to purchase A-29 Super Tucano aircraft by the United States Air Force, in particular due to its manner and timing," the communiqué reads.
"This development is not considered conducive to strengthening relations between the two countries on defence affairs."
But by then General Chief of Staff Norton Schwartz had already said the cancellation was an "embarrassment" for the Air Force.
"There's no way to put a happy face on this," he said.
No, this was not a response to Brazil's official statement, but it was a clear indication that parts of Washington know they gave Brazil a bit of a raw deal.
Of course, it's one thing for the rich countries to play nice, and another to actually change European monetary policy, or restore the contract to buy the Embraer planes, to please Brazil. Neither is likely to happen.