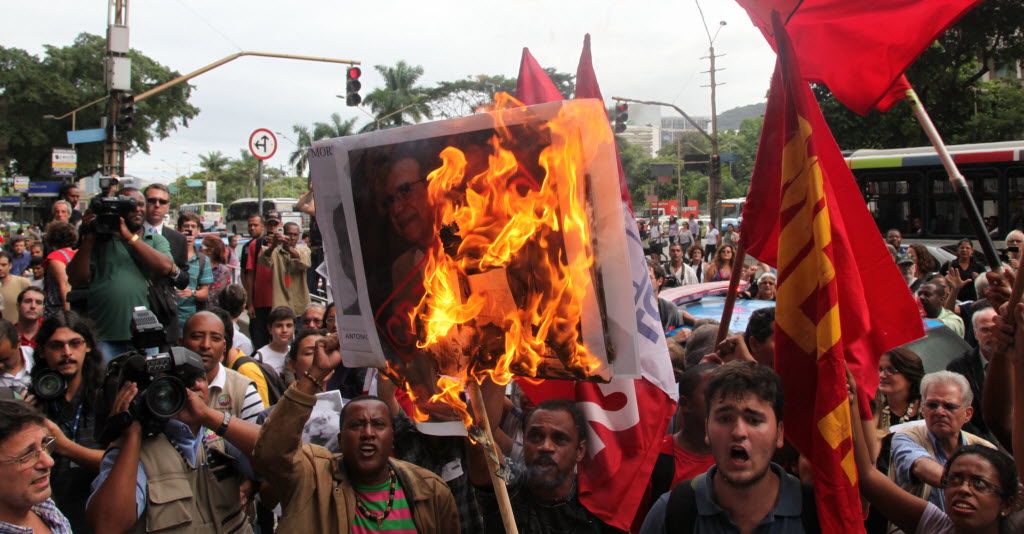 The top line from a story today in this newspaper made me do a double-take:
"Tear gas, pepper spray, and stun guns were used yesterday in Rio to disperse more than 500 protestors who had met in front of the Military Club to protest against an event in honor of the 1964 coup."
Wait. Military brass still get together to celebrate the coup that led to two decades of dictatorship, one widely accused of human rights abuses?
Apparently they do, and this used to be a much calmer event. But protests of this type are growing, as the question of what form the controversial Truth Commission will take is becoming more urgent.
In January, I published this piece in the Los Angeles Times about the decision to create the commission, which will investigate crimes committed under military rule, long after most other countries in Latin America have undergone a similar process.
But since then, we've had an unexpected development. Protests led by youth groups have  insisted that the accused actually be prosecuted criminally, something that is not envisioned under the current plan.
To simplify issues, some argue that a 1979 amnesty law – for both the military and anti-government guerrilla groups – put that question behind us. Others, like those that gathered yesterday, argue this was not enough.
What we are essentially seeing is a battle over what will be the official version of Brazil's 20th-century history, a battle into which yesterday's scuffle provided a striking view.
Links:
An excellent set of photos from yesterday's clash
Los Angeles Times – Brazil finally ready to confront abuses in past dictatorship
AFP – Rio students protest military coup anniversary – coverage from the ground yesterday, in English