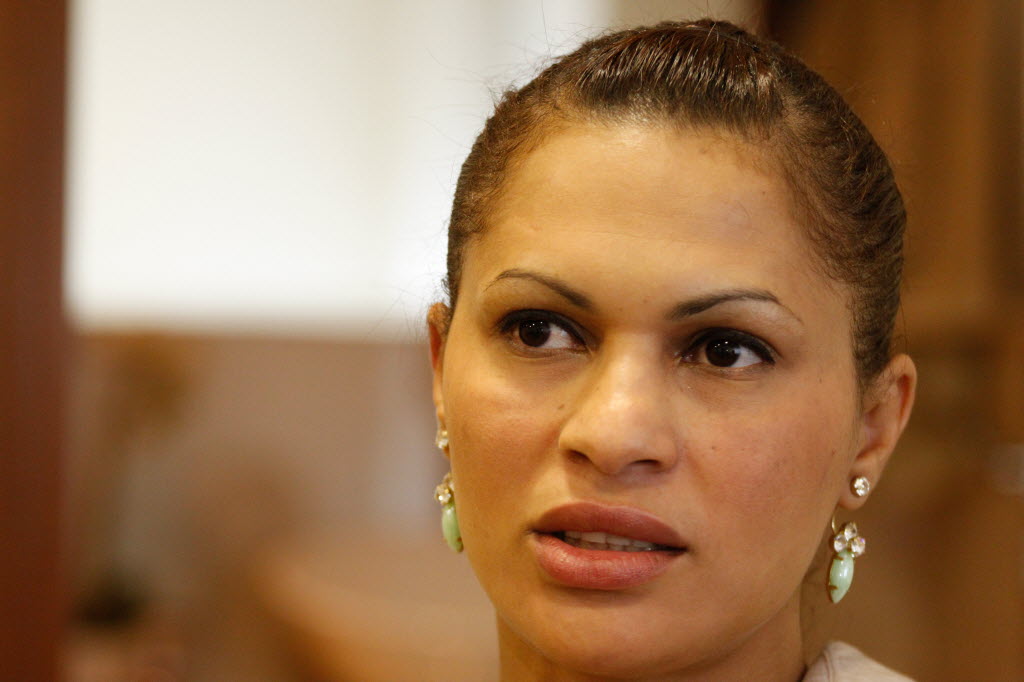 Well, this surely won't help improve the reputation of US workers in Latin America.
Even as the sex scandal surrounding Secret Service agents in Colombia continues to unfold, we have a new incident, involving a Brazilian woman, that the US may have to defend itself against.
Former prostitute Romilda Aparecida Ferreira (pictured) has said she will sue the United States Embassy this week.  She claims 3 Marines and another government worker ran her over and left her bleeding in a nightclub parking lot.
The Americans had been in the process of contracting her and her friends for sex  when a scuffle broke out, she says.
As I noted in this piece for the Los Angeles Times last week, the US government has already disciplined the military officers, all of whom have left the country.
I talked to Ms. Ferreira's lawyer last week, who said the charge against the Embassy would be for supplying an automobile that was used in a case of attempted murder. This is on top of possible criminal charges that Brazilian government prosecutors could file against the individuals themselves.
The incident took place in December, but Ms. Ferreira and her lawyer waited until now to come forward, they say, because they were in negotiations with the US over a payment for her medical bills and to keep her quiet. The US Embassy denies this.
Of course, there are a lot more Marines than Secret Service workers, and they are not generally held to the same standards of conduct.  But no one representing the US government abroad – no, scratch that, no one at all – should be leaving women wounded in the streets.
If they did so in the US – regardless of the circumstances that led to the injuries – they would lose a lot more than one military rank.
We will see this week if the lawsuit materializes, and what becomes of it. We don't really have the other side of the story at this point.
But this much is clear: As a US citizen working in Latin America, this is very embarrassing.