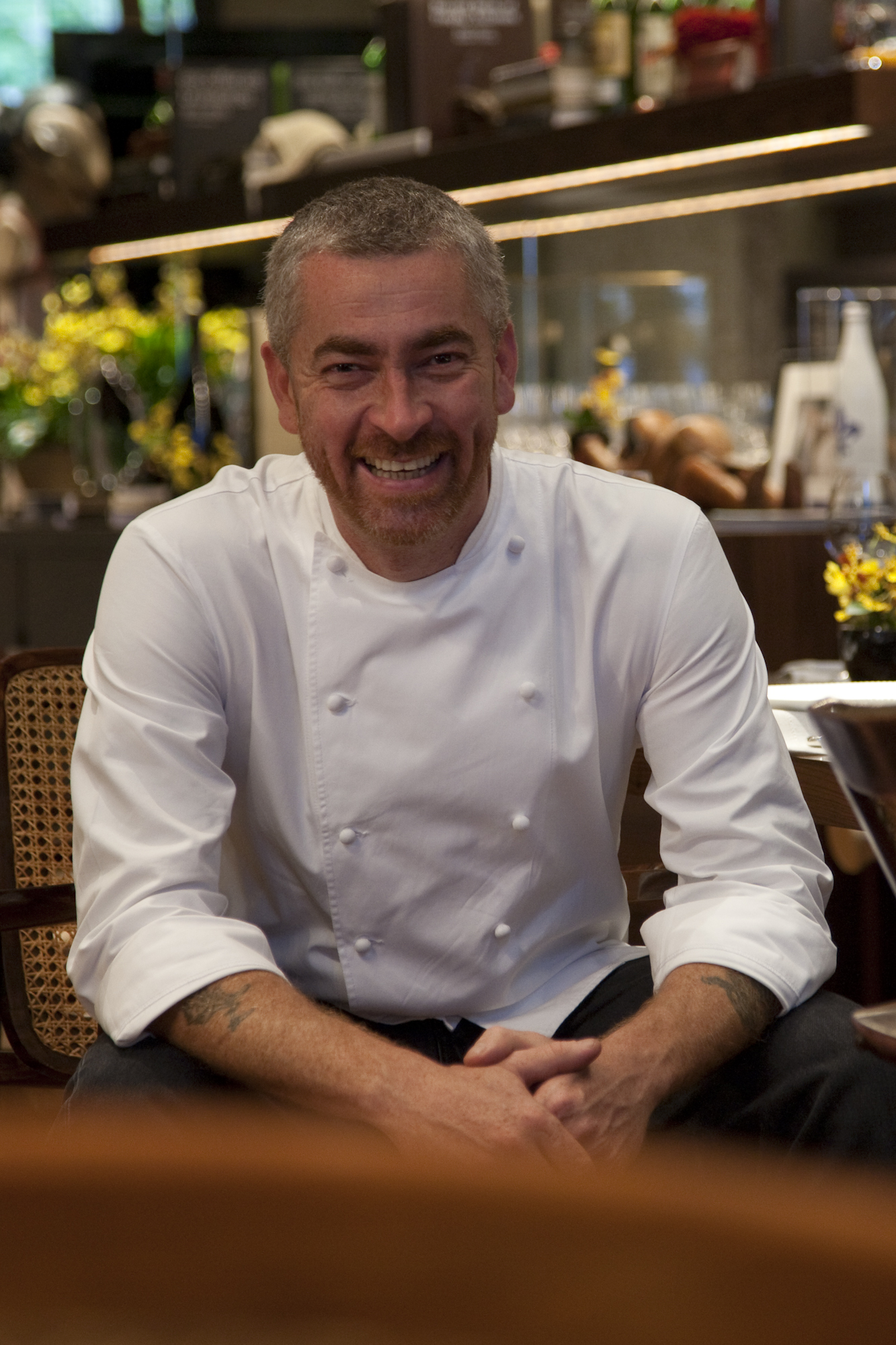 One brave idea proved much too mouth-watering for its own good at São Paulo's Virada Cultural
By Claire Rigby
There were sharp elbows, sharp tongues and a few sharpened knives out over the weekend, when an event intended to bring the cream of São Paulo gastronomy to the streets attracted more would-be diners than it could feed. To a loud chorus of tutting and media disapproval, the planned 500 free portions of galinhada – a signature chicken dish at Dalva e Dito, the less formal sister to chef Alex Atala's world-famous main restaurant, D.O.M. – were eked out to 600 on Saturday night, but were unable to feed the crowd of 5,000 who turned up hoping to try it.
Part of the Virada Cultural, São Paulo's 24-hour annual cultural marathon, held over the 5-6 May weekend, the outdoor cookup was a new event, Chefs na Rua (Chefs on the street), which brought kitchens downtown from twenty of the city's most exciting restaurants to serve up takeaway versions of their dishes at prices ranging from R$5 to R$15.
The late-night event, which was preceded by a rainy and wet 'dry' run in April, had started out with the best possible ingredients.
Take one initiative meant to bring a taste of São Paulo's gastronomic excellence to the masses, and mix it with a well-matured VIrada Cultural, in its 8th year and going from strength to strength. Add Alex Atala, chef–proprietor of two of the city's finest restaurants, one of which (D.O.M.) was last week voted up from 7th to 4th best restaurant in the world, and a popular, instantly recognisable face nationwide.
Season with equal parts of media hype, collective pride at Atala's achievements, culinary curiosity, and social media promotion gone viral. Set aside.
From the (probably over-estimated) 4 million people who filled the streets for the VIrada Cultural, skim off 5,000 assorted fans of world-class cooking, celebrity chefs, and free food. Fill them with expectation and place them on the Minhocão, a blot-on-the-landscape inner-city raised expressway, which is closed to traffic on Sundays and at night, and which you have pre-heated with a series of street events, including March's excellent Baixo Centro festival.
Leave to marinate for a bit longer than planned, thanks to organisational difficulties with the delivery of gas, electricity and even water to the chef's tents, and then bring the mixture briskly to boiling point.
Queremos galinhada!
By midnight on Saturday, some 5,000 people had gathered on the Minhocão, where restaurants like Mocotó, Sal Gastronomia, Las Chicas and Lá da Venda had also set up camp. As harried chefs battled to get the food heated and served, struggling with a lack of power, the crowd hoping for a taste of Atala's famous galinhada grew and grew, and tempers frayed, with São Paulo's polite-to-a-fault manners giving way to some unseemly pushing and shoving, chanting ('We want galinhada!'), and a few lost tempers. More than an hour late, 600 lucky and/or pushy members of the public had a lukewarm paper carton of the chicken-and-rice dish, while the rest wandered off to enjoy the rest of the all-night Virada.
Cue a series of TV news reports delivered in that special, scandalized tone of voice newscasters reserve for disgraced or fallen celebs – 'Confusion on the Minhocão!' 'With no Atala, Virada packs Minhocão and causes tumult' – and much loud disapproval from the press. A round of squawking by all the tweeters and gawkers. And an announcement by SP prefeito Gilbert Kassab, as opportunistic as any mayor anywhere on God's Earth, that he was considering creating a Virada Gastronômica.
But it wasn't chicken stew many of those in the crowd were really after: they wanted a piece of Alex. And by the power of social media, which had been buzzing with news of the event, they expected to get it. But Atala was absent, forced to turn back by the organisers in the face of a densely packed crowd, having come within a couple of hundred metres of the field kitchen.
Perhaps they feel a sense of ownership. Atala, 43, is a household name and media friendly to a fault, appearing in the press and giving long, thoughtful interviews, writing books, and at one time appearing on TV as co-presenter of the programme Mesa Para Dois ('table for two').
And he appears as comfortable grinning out from a Citibank ad – 'That's my Citi' – as he does rattling capably through the script for an ad currently showing on TV, for the NGO Banco de Alimentos, which campaigns against food wastage and for access to quality food for the poorest. A familiar face, he's an easy target for the build-them-up, knock-them-down school of media, both mainstream and 'social'.
Smart Alex
Yes, he's a self-promoter – he's a charismatic, successful one-man brand in the same mould as Jamie Oliver. Yes, he makes money – lots of it, potentially. But he's also a passionate advocate for Brazilian ingredients and culinary traditions both mainstream and exotic, for food equality and fairer distribution, and for sustainable and fair-trade produce.
Beyond that, he's one of São Paulo's most compelling cultural players. Well liked and well-connected, he connects the dots between the culinary scene and some of the most interesting strands of SP culture. He's a regular sight at punk and rock gigs and at places like Choque Cultural, the city's urban-art gallery par excellence. I once spotted him twice in the space of a week, first at a punk revival gig at Madame in Bixiga, and then at a deserted Estação Pinacoteca art gallery on a rainy Sunday afternoon, quietly taking in Jac Leirner's fantastic found-object art installations.
I had the chance to interview him last week, when he gave a series of short interviews at Dalva e Dito, table-hopping amiably between waiting journos, and amidst the concentrated, intense 15-minute rush of Atala ideas on regional cuisines, awards, his favourite SP restaurants, and ant-eating, it was impossible to miss his occasional frustration with the relentlessly fickle nature of press attention. (Find the interview in next month's issue of Time Out São Paulo, when it will also go online.)
But what shone through most was that, as well as being a shrewd operator with the knowhow to mix his impeccable palate and understanding of Brazilian flavours with inspiration, artistry and science, he's a genuine, committed enthusiast for the causes he embraces. He's the real thing, with a punkish love of rolling up his sleeves and getting stuck in, that can leave him open to criticism from more cynical souls, especially when plans go awry.
At the interview on the eve of the Virada, I asked why he'd decided to offer his galinhada for free. 'I know a lot of the other chefs will see it as a potential alternative source of income,' he said. 'But I want to do it for free. I want to try and inspire people and show them that Brazilian cuisine is a dream that's possible – that it's not about cheap or expensive food, but just about well made food. Plus, I love ideas like this, so I'm going along to support it.'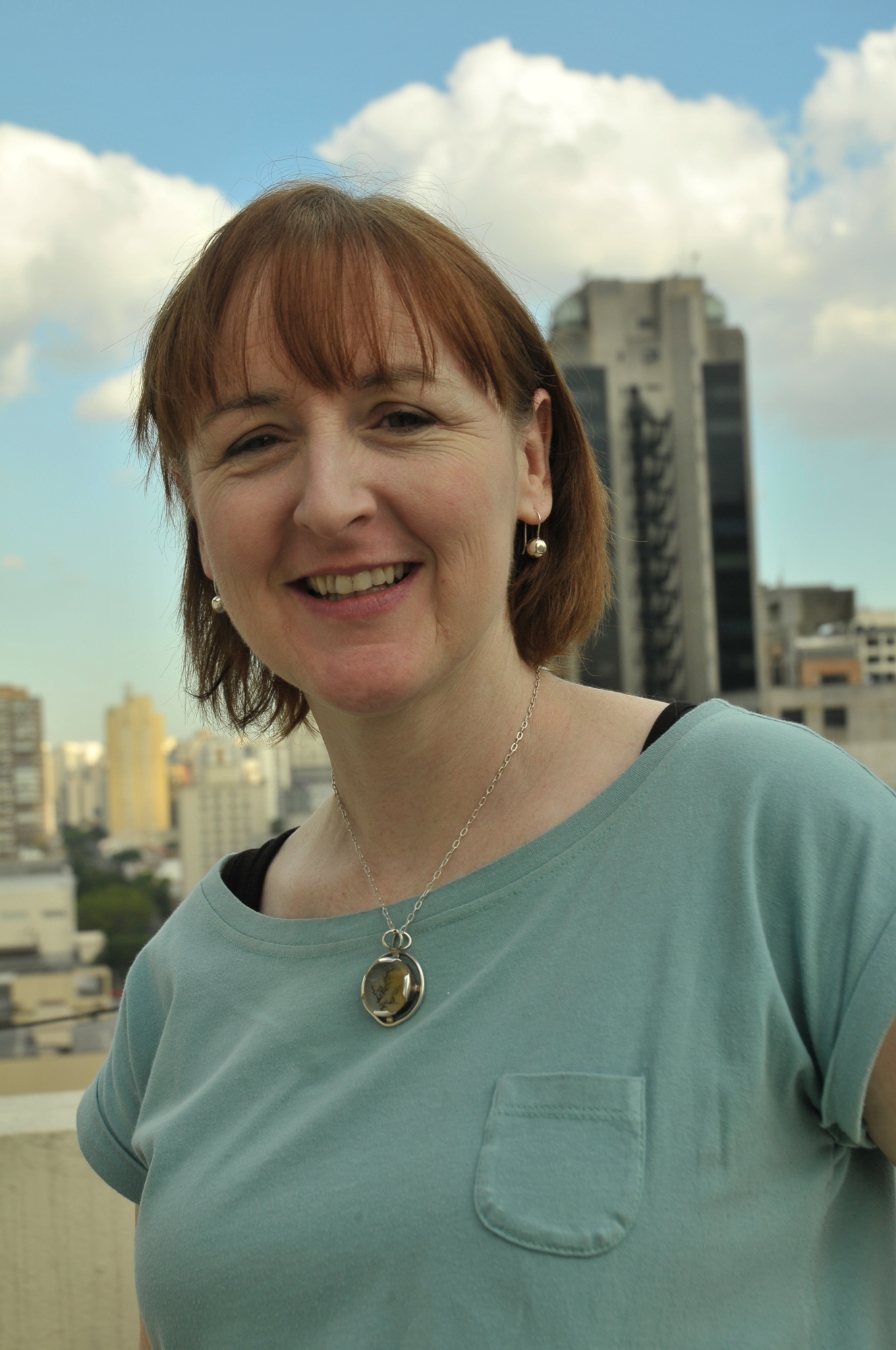 Claire Rigby is the editor of Time Out São Paulo, in English. She was previously the editor of Time Out Buenos Aires, and has worked as a freelance journalist for titles including the Guardian and the Telegraph.
She writes for From Brazil every other week.
Follow @claire_rigby
Time Out São Paulo