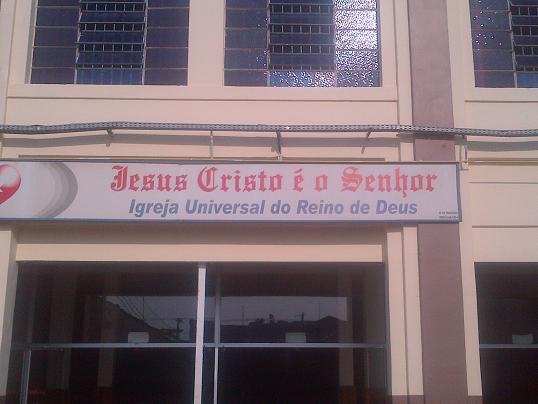 At the Penha chapter of the Universal Church of the Kingdom of God, on the poor outskirts of São Paulo:
"Let me tell you a story," the white-clad pastor said. "One of our faithful was unemployed, and was about to receive his very last unemployment payment before going completely broke. Do you think he was not going to pay his dizimo[the 10% of their monthly income members are required to give the Church]? He paid it, out of his last check, and two hours later, he got a call with a job offer. If he hadn't given that payment, he never would have got that call. He would have paid for his disobedience."
The above is a quote that was cut from the LA Times story, Brazil's evangelical churches rewrite the rules of politics. It should have been cut, since it was about the political influences of the churches, not how they work internally. But if you're interested in how these guys got so rich, the above is a good example. Followers are told quite often that there will be material benefits to giving money. You aren't just helping the cause, you are likely going to be given a lot of money or success, by God, in return. The religion these times were always going to call for?