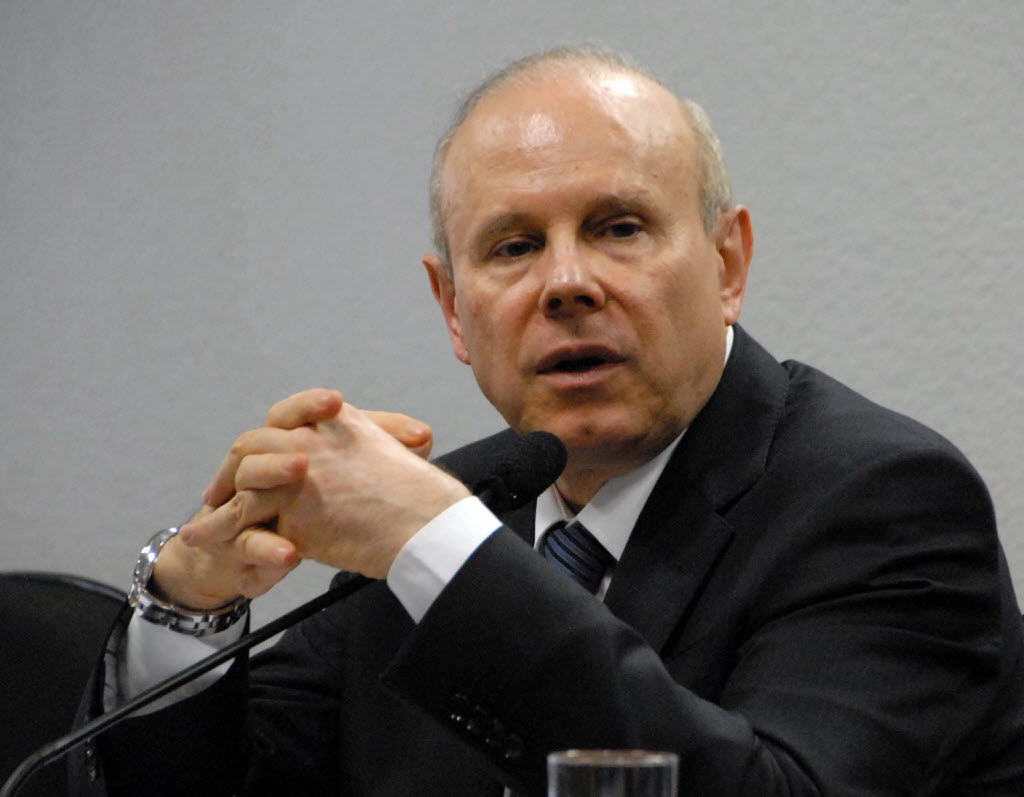 Guido Mantega – Taking heat. In the last 3-4 days, international opinion on the Brazilian economy has turned.
It all started last week, when Guido Mantega, Brazil's Finance Minister, predicted the beginning of a turnaround in the country's economy. Then the actual third quarter results came out, far below what he, and even the most pessimistic economists, had predicted.
This has set off a wave of doubt, head-scratching, and criticism, especially abroad. It's a significant moment, as people are beginning to really question what is going on here, where there had recently been almost miracular economic growth.
As always, I think the propensity of those of us in the media is to exaggerate and then indeed exacerbate short-term swings in economic cycles (we as probably did on the way up in 2010). Unfortunately (we) foreign correspondents can actually matter on these kinds of issues, affecting investment flows. So this conversation is an event in itself.
For the record, I think Brazil's long-term fundamentals are still very strong, a rebound will come, and that some of the current problems are over-stated, specifically the worries that the state is becoming dangerously interventionist or that rules and contracts here aren't clear. That criticism to me seems ideological – if China and Korea are allowed to be so different from the US or the UK, why can't Brazil do things their own way? There are more ways than one to run an economy. The state plays a big role here, and it has been that way for a long time. Dilma has changed very little. Let's not forget another little fact: during this period of stagnation, no is one losing jobs and wages have continued to rise. But since this isn't about me, let's let them talk:
Washington Post – Amid slowdown, Brazil turns inward – Echoes Washington's accusations of protectionism
Reuters – A case study in Brazil's economic troubles – a company hurt by Dilma's move to lower the price of electricity
Nomura – Brazil, the confidence paradox (PDF) – The most in-depth and, for my money, the best analysis. Says – the Brazilian government is solving the right problems, but in ways that make international investors uncomfortable. Is it worth it?
Reuters – Brazil's economy, five strengths and weaknesses – Right on the money about high costs, and on how we haven't yet seen the (significant, positive) effects of lower interest rates
Financial Times – Beware membership of this elite club – This one may hurt the most. Argues that it's a very bad time to be a BRIC
Financial Times – Downturn shakes Brazil from its dream – A good overview. What is going on? What can be done?