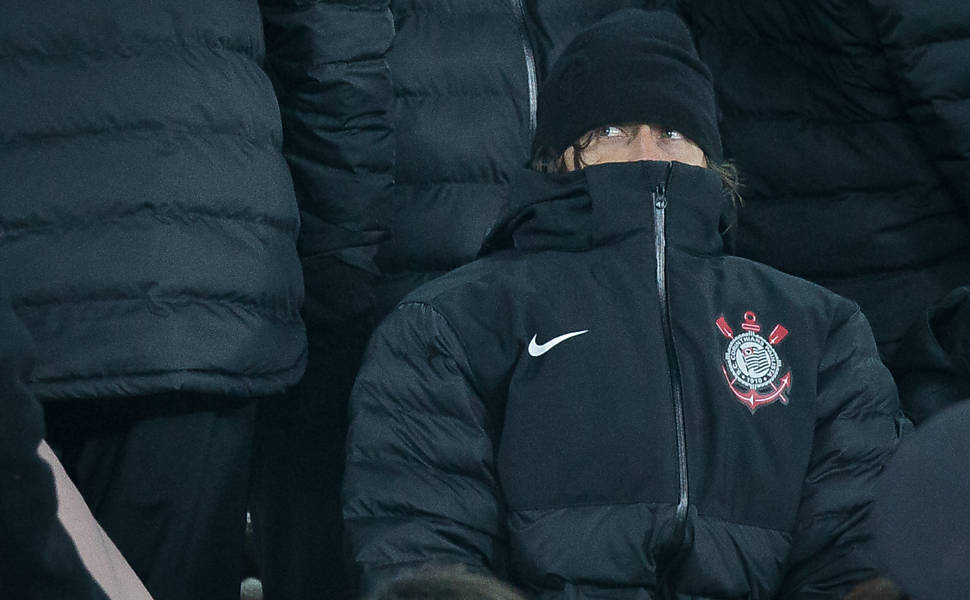 Sunday is a big date for anyone with more than a passing interest in Brazilian soccer. At 8.30am Brasília time, London's Chelsea, one of the UK's richest clubs, and current European Champions, face São Paulo's Corinthians in the final of the FIFA Club World Cup at the Yokahoma Stadium in Japan. Above, Corinthians goalie Cassio, in the unfamiliar Japanese cold.
By Dom Phillips
The game is being scripted as an epic battle: glamorous, strutting Chelsea, Champions League winners, up against the gritty, passionate Corinthians and their army of fans. São Paulo's so-called 'team of the people' finally beat their decades-old jinx and won the South American Libertadores in July. They were also 2011's Brazilian Champions. A win on Sunday would crown a perfect year for them.
Both teams conquered their trophies with efficient, defensive games. Corinthians then floundered in the Brazilian national league, before rallying back with some recent wins. Chelsea are already out of this year's Champions League and struggling under unpopular new manager Rafael Benitez. But they are still clearly the favourites
In past years, the trophy has been much more valued by South American teams. But recently the Europeans have won it. Even so, expectations were high before last year's Club World Cup Final that Santos, where two of Brazil's brightest talents Neymar and Ganso were playing, could beat the Barcelona team being called one of the greatest of all time. Could Neymar, the one young Brazilian genius not to have left Brazil to dazzle alongside Lionel Messi? Dream on. Santos didn't even get a look in, losing dismally, 4-0.
I was in São Paulo in December 2005, when São Paulo FC beat Liverpool 1-0 to win the FIFA Club World Cup. The noise of cheering, firecrackers, and car horns blaring reverberated around the city, much to my disappointment. Liverpool is not my team, but it's pretty much my home city and Brazilian friends took no prisoners in rubbing in the defeat.
Rafael Benitez was Liverpool manager then. But he won the title with Italy's Inter in 2010. And he's now in charge of Chelsea – with three of Brazil's national team in his squad. And he knows exactly what this trophy means to a South American team.
"Maybe in Europe people don't consider the Club World Cup important. But talk to Brazilians or Mexicans and you will see how they see it. For them, it's a chance to show the level they're at against a great European team," Benitez said recently.
Benitez also has three Brazilian national team players in his squad: midfielders Oscar and Ramires and defender David Luiz. Ramires scored a key goal for Chelsea to take out Barcelona in April on their way to this year's Champions League victory. Both Oscar, in a deft one-two, and David Luiz, masterly in a rare midfield role, contributed to Chelsea's 3-1 defeat of Mexico's Monterrey in Thursday semi-final. Which will have rattled the thousands of Corinthians fans flooding Yokohama's streets, many of whom watched as Chelsea effortlessly dispensed with the Mexicans.
But this Corinthians team is an efficient soccer machine that coach Tite has crafted over the past year or so, adjusting his system to different players. When the team is playing well as a unit, it is adept at getting the ball back as soon as it loses it, at getting the goals it needs, at hanging on to a lead.
Nevertheless, they struggled to beat Egypt's Al-Ahly, the African champions, 1-0 in Tuesday's semi-final with just one goal from their new Peruvian centre-forward Paulo Guerrero – and this despite the army of fans they had dominating the stadium. It is midwinter in Japan and many of the team had never seen snow. Brazilian sports sites are covered in pictures of Corinthians players smothered in giant parkas, scarves and beanie hats, eyes glittering with cold.
But the team has a tradition of putting itself and its supporters through all kinds of cliff-hangers before occasionally pulling out the magic at the last minute. And this stadium has been lucky for another Brazilian team before: Brazil won the 2002 World Cup here, defeating Germany with two goals from the great Ronaldo. Whose last team before retiring, in the twilight of his career, was Corinthians.