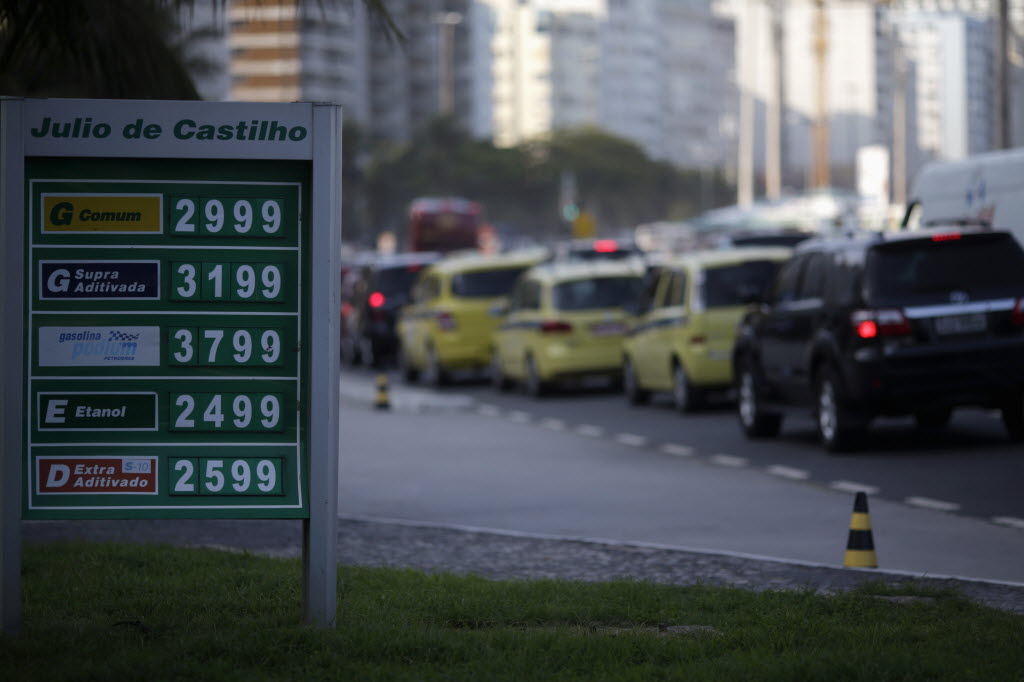 The world expected Brazil's state oil industry to oversee a boom driven by offshore reserves. But Petrobras is stuck between a rock and a hard place, as the government has needed to use the company to combat the eternal threat of inflation, grinding relations with the investors the industry needs.
By Dom Phillips
Graça Foster, CEO of Brazil's state controlled oil giant Petrobras, was in this newspaper yesterday, doing some fire fighting. The reason was the fallout from the price rises Brazil announced just over a week ago – 4% for gasoline and 8% for diesel. This might not seem like a such a big deal, apart from the cost to Brazilian motorists, but it was front page news in Brazil.
This was not just a price rise. It is part of a political and economic battle that goes to the heart of how Brazil is run. And the analysts and observers who make their livings telling their clients what this sort of thing means were not very impressed.
Here's why. Brazil used to export oil, but it doesn't any more because it hasn't got enough for itself. One reason is that a lot of cars keep being sold, in part because of credit people can get to buy them, in part because the government historically bet on cars rather than trains – there are hardly any here – and in part because the government has sometimes zeroed sales tax on cars to stimulate the economy.
Brazil doesn't have enough gasoline and diesel to go round – so it has to import it. This process is controlled by Petrobras, the state-controlled oil company. But the government, which effectively controls Petrobras, makes the company keep prices low to keep inflation down. As a result Petrobras has been hemorrhaging cash by subsidising gas and diesel for the local population. Petrobras shareholders have gotten itchy.
Brazil is still traumatised by the hyperinflation it went through in the 1980s and early 1990s and ever since the financial system stabilised under presidents Fernando Henrique Cardoso and Luiz Inácio 'Lula' da Silva, the spectre of inflation's return has haunted the country. Inflation is deeply unpopular in Brazil, especially amongst the poor, and has been hovering around the maximum the government says it can tolerate for some time. The government has been forced to take some very difficult measures to stop it going up any further. And the strategy Brazil has used with Petrobras has cast a shadow over what looked like a very promising oil boom just a few years ago.
The company has $237.7 billion of investments in its 2013-2017 business plan – much of will go to equipment to exploit the ultra deep water, 'pre-sal' or 'sub-salt' reserves that Brazil has off its Atlantic Coast. Another big chunk of it is going to refineries that it is building because it can't actually refine enough gasoline and diesel. Petrobras is stuck between a rock and a hard place – losing money hand over fist, but unable to put the prices up more than once or twice a year when the government says it can.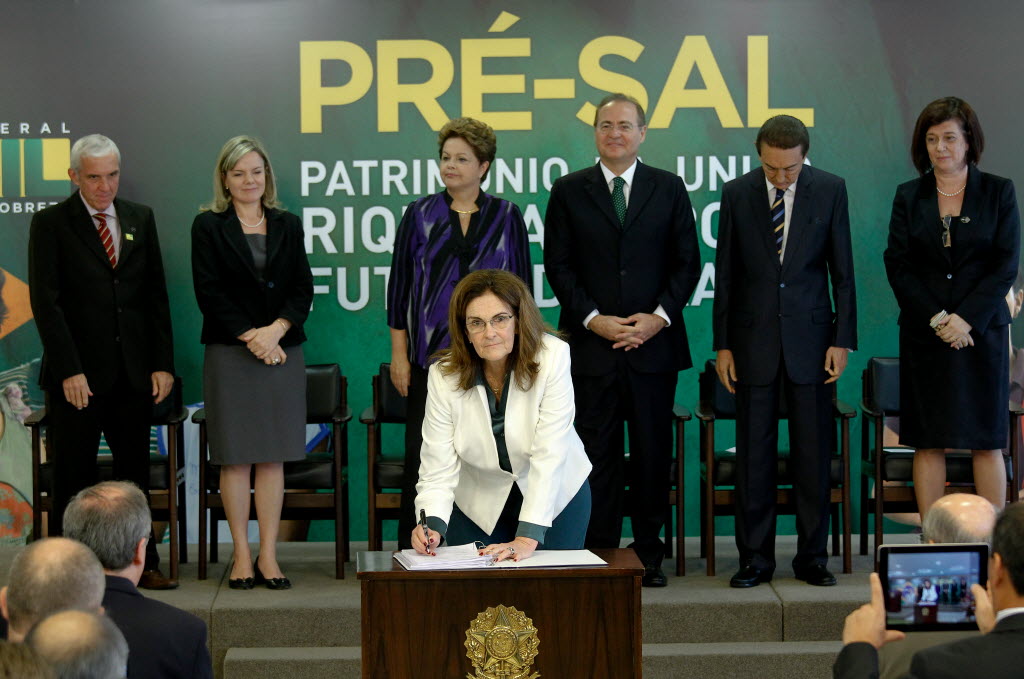 The narrative played out like this. In October, Petrobras said it was going to adopt a new system in which domestic prices would automatically readjust to international prices. The market liked this and Petrobras shares went up. Petrobras had a board of directors meeting to decide all of this marked for November 22. Then everything changed.
We don't actually know what happened, but according to Brazilian media and newspapers like this one and business daily Valor, generally quoting anonymous sources, the government did not like the Petrobras plan one bit. Automatic fuel price rises could impact badly on inflation – and that could impact badly on a government up for re-election next year.
The Petrobras board meeting was postponed for a week. Then after the meeting happened, on November 29, the company announced the price rises and said had introduced a new pricing mechanism, but that it wasn't going to tell anybody what that mechanism was.
This looked like there was no new policy at all and that price rises would continue happening as and when the government decided – just as they had been. Shares fell. Analysts were very critical. At the Itaú BBA bank analysts said the difference between international and domestic prices remained at 22% for diesel and 17% for gasoline and that Petrobras would lose Real 6 billion ($2.57 billion) on imports in 2013.
It had been painted as a battle between Finance Minister Guido Mantega fighting an anti-inflation platform on one hand, and Petrobras CEO Graça Foster on the other, trying to stop her company's losses with imports. The thinking is: Mantega won, Foster lost. Although Foster denied anything of the sort in her interview – insisting the relationship remained positive.
Whatever the personal relationships involved, this had been a financial, political and philosophical battle at the heart of Brazil. Capitalists say that Petrobras should try and make as much money as possible for its shareholders. Statists say it should do what will benefit Brazil. Cynics say the government uses it as a tool to benefit politicians. All of them have a point.
Foster, smiling in her interview photograph, said the drop in share price had been awful but overall, she insisted everything was fine. There might be price rises in 2014, she said. And she had no plans to quit. "The days are extremely long," she said. "You have every kind of problem and every kind of good news."
The famous friendship between Petrobras CEO Graça Foster and President Dilma Rousseff had not worked in Foster's favour. But inflation might not go up as much as was feared. Brazil still does not have many trains but it does have plenty of traffic jams. Rousseff leads the polls to win next years election. And the Petrobras Downstream department – that's the one that deals with refining and imports – keeps losing money.