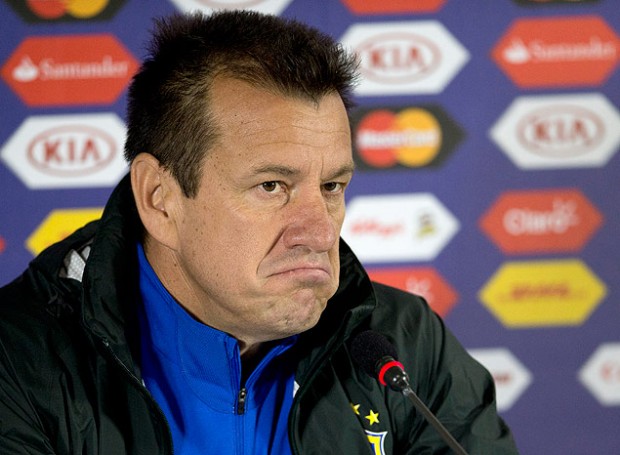 Brazil face Argentina in Buenos Aires tonight in a crucial World Cup qualifying tie. Win or lose, however, Brazil's future looks less than bright under unpopular manager Dunga. But, as James Young explains, the country's footballing problems run much deeper than that – and it might just be the fault of the fans. 
By James Young
Belo Horizonte
"Brazil needs a coach with scientific knowledge, coupled with the wisdom to be a good observer and a desire to win, while playing attractively. Forget it! It was just a fantasy, and now it's gone. The reality is quite different, and much sadder. The reality is Dunga," wrote 1970 World Cup winner Tostão after the Seleção appointed its new manager after the World Cup. And not much Carlos Caetano Bledorn Verri had done since has proved him wrong.
Sure, there were a few perky friendly victories between the Mundial and this year's Copa America in Chile. In those games Brazil at least looked energetic and organised, and were certainly an improvement on the doleful lot who succumbed so humiliatingly to Germany in Belo Horizonte in the World Cup semi-final. But, Neymar aside, the lack of attacking flair and creativity was painfully obvious. Dunga's Brazil were a counter-attacking side, the long, symphonic passing movements of old a fading memory.
Still, those effective, if unappealing friendly wins seemed like the glory days compared with Brazil's performances in Chile. Dunga's team were turgid throughout the tournament, losing to Colombia and only squeaking past Peru and Venezuela in the group stages, before getting knocked out by Paraguay in the quarter-finals.
Things have not improved much since then. Brazil were no match for Chile and Alexis Sanchez in their opening World Cup qualifying game in Santiago, and were unimpressive again in a win over Venezuela in Fortaleza. Now, Dunga's side travel to Buenos Aires to face the old enemy Argentina – themselves struggling for form after a miserable start to the qualifying campaign.
Dunga, with his thuggish pitch-side manner and aggressive approach to dealing with the media, makes an easy cartoon villain. But perhaps the most worrying thing for Brazilian fans is the lack of alternatives. The hire 'em, fire 'em short term thinking of the country's clubs means that talented young managers are an endangered species in Brazil. Dunga is the symptom, rather than the cause of the disease that ails Brazilian football.
It was reported this week that of the twenty coaches who began the Serie A season back in May, only two – unsurprisingly, Tite at Corinthians and Levir Culpi at Atletico Mineiro, the country's top two teams – were still standing by its end. It was the lowest number since 2005.
In the last few weeks alone, with the season just a few games from its end, coaches were sacked by Coritiba and Avaí (both fighting relegation) and São Paulo (trying to finish in the top four and earn a spot in next year's Copa Libertadores).
The stumbling explanation for the sacking of manager Doriva from São Paulo director of football Gustavo Vieira de Oliveira gave a rather chilling insight into the thinking, or the lack of it, that goes on behind the scenes in Brazilian football. "From his performance in this short period of time, and the observations we've made of his work, we don't see anything wrong, but we want to try something else." Doriva had been in charge for seven games and just over a month.
A report by the Mexican publication El Economista last year revealed that coaches in Brazil last just 15 games on average, compared to around 54 in Germany, 80 in England, and 88 in Major League Soccer. In the ten year period covered by the survey, at least four clubs had employed close to 40 coaches – or four a year.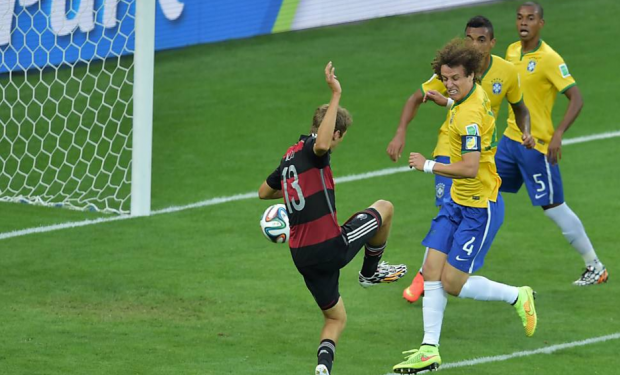 Such impatience has two obvious negative outcomes. One is a lack of understanding and cohesion on the pitch. While Corinthians and Atlético Mineiro this year, and Cruzeiro in 2013 and 2014 have played intense, fast-paced football, with the ball (generally) moving quickly from boot to boot, such collective awareness is rare.
Most Brazilian league games are cumbersome affairs, with players taking a touch (often two) to control the ball before pausing and looking around in search of a teammate. The telepathic awareness of others' movement and positioning that comes from playing in the same system over a long period, best typified in recent years by Barcelona, is an elusive dream.
The other consequence is that the confidence, willingness to experiment, and ultimately careers of promising young coaches are destroyed. Dado Cavalcanti, manager of Serie B side Paysandu, has coached 15 clubs in nine years – before his 35th birthday. After doing well at Avaí in 2008 and 2009, Silas managed Grêmio for eight months, and was then sacked by Flamengo after just over a month in charge. In 2012 Grêmio sacked Caio Junior, who had coached an impressive Botafogo team in 2011, after just eight games in charge.
As a result, coaching jobs at the biggest Brazilian clubs tend to go to the same old faces, such as Muricy Ramalho, Dorival Junior (admittedly currently doing well with Santos), Celso Roth and Vanderlei Luxemburgo. One of the names mentioned in connection with the vacant position at São Paulo is Paulo Autori, who has coached close to 40 teams and has won nothing of note in the last ten years.
Even Brazil's best coaches are flawed. Corinthians' Tite is the current toast of Brazilian football, but he has had a long and chequered career, and favours a prosaic style of football that is not always easy on the eye. Atlético Mineiro's Levir Culpi and Marcelo Oliveira, who did so well at Cruzeiro and now manages Palmeiras, while attack minded coaches, can be tactically naive.
All of which goes some way to explaining why, when the CBF ("the Brazilian FA") ran out of patience with Mano Menezes as Brazil coach in 2012, they turned, with ultimately disastrous results, to Luiz Felipe Scolari (who managed the team in 2001 and 2002) and, following Scolari, appointed Dunga (who had coached the Seleção between 2006 and 2010).
Brazil's club directors and football administrators are largely to blame for the situation. Club presidents and their posses, who more often than not lack the clear-headed professionalism and conviction required to maintain a long-term strategy, are democratically elected, meaning they depend on the approval of the fans to keep their jobs. And if the team is losing, that approval will disappear very quickly.
Which means, by a rather ironic twist, that as much as Brazilian fans may loathe Dunga, they may be at least partly responsible for him getting the job in the first place.
By howling for the head of their coaches after just a handful of defeats – the torrents of social media abuse aimed at Atlético manager Levir Culpi now his team's bid to win the title seems to have fallen short are only one example – they fuel the atmosphere of impatient, hysterical short-termism that pervades the Brazilian game and that is a direct cause of the country's dearth of coaching talent.
Win or lose in Buenos Aires tonight, it is Brazilian football that is paying the price.