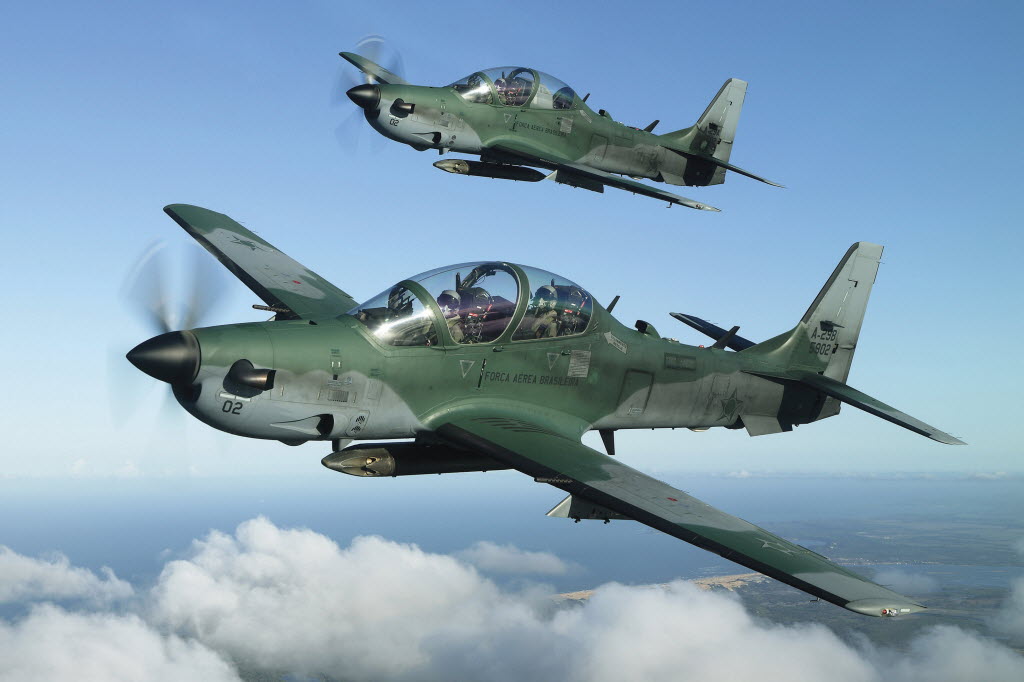 The US Air Force has abruptly cancelled an order for 20 attack aircraft from Brazilian company Embraer, saying it was not satisfied with the documentation on the contract.
What remains to be seen is if this is just a setback for Embraer, or for military relations more broadly between the two countries. Dilma will visit Washington next month.
The US has given no real explanation for the turnaround, but a piece in today's Folha offers two theories: In an election year and with the economy in the doldrums, the government faced political pressure to give the contract to an American company, or, the US is less agressively pursuing a hotly contested multi-billion dollar contract to sell jets to replenish Brazil's air forces.
If Embraer had succeeded in selling the "Super Tucano" (Super Toucan) light attack vessels to the US, it would have greatly boosted Embraer's military sales, given one of Brazil's more important advanced companies – a leading supplier worldwide of regional aircraft – a big credibility boost and established a commercial military relationship between the hemisphere's biggest countries.
This may have given US-based Boeing a better chance at the contract to sell to Brazil.
"While we pursue perfection, we sometimes fall short, and when we do we will take corrective action," Michael Donley, air force secretary, said in a statement.
This was not good news for Embraer. "It was like a cold shower", said one person familiar with the negotiations.
Relations between Dilma's government and the US have been positive, in many ways probably even an improvement on the Lula-Obama days. But these days the US government is focusing much more on its own problems than reaching out to Latin America.