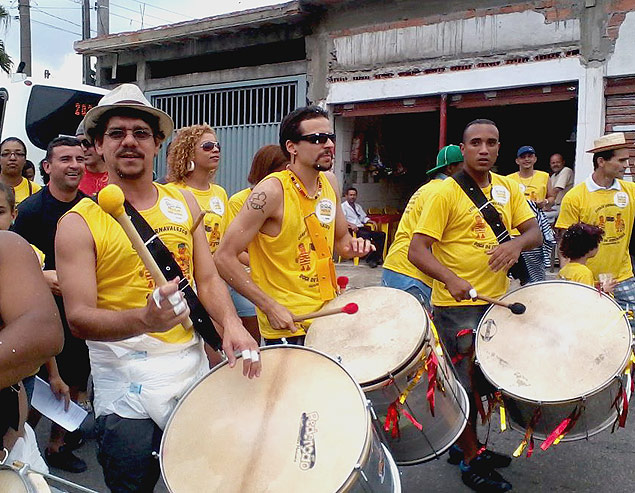 Increasingly, Brazilians are blasé about two things most everyone used to be excited about – the FIFA World Cup and a wave of protests. We'll see which way the pendulum swings again come June. Above, last year's protests become the theme of a small 'bloco' at this year's Carnaval.
Attitudes went from "This is going to massive," "Everyone will be fired up" and "It will change Brazil forever" to "Not again…," "I can't wait for this to be over" and "There is just too much hype."
Radicals aside, there are now few Brazilians overly enthusiastic about either of the two mutually antagonistic events taking place in the country this year: the FIFA World Cup and the protests that have rocked the streets since June. Interest faded very slowly; people got sick of infrastructure issues around the World Cup and violence from agitators and police during protests.