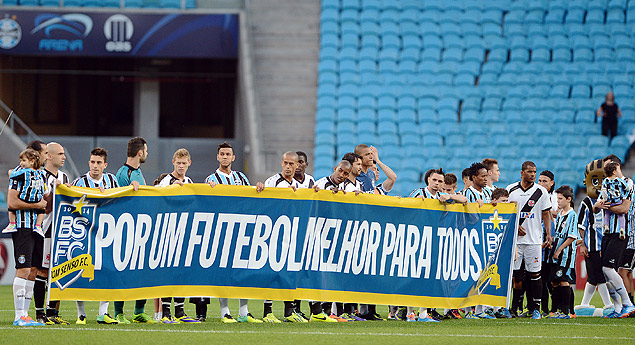 With the World Cup on the horizon and the Serie A season kicking off this weekend, fans of Brazilian clubs should be licking their lips at the footballing delights to come. But with attendance absurdly low and the national scene mired in conflict, the reality is quite different.
By James Young
Legal disputes threaten to paralyse Serie A of the Brasileirão, mirroring similar recent stoppages in the lower divisions. An average top flight attendance of 14,000 – on par with the Australian A-League and well below attendance in the football-averse United States. Major clubs riddled by enormous debts and frequently unable to pay player salaries. A calendar that forces top teams to play around 80 games and spend five months of the year competing in state championships against tiny local clubs. Rising ticket prices that make games inaccessible to ordinary fans. The threat of torcida organizada (hooligan gang) violence.
At a time when the domestic game should be basking in the World Cup sunshine, why is Brazilian football in such a shoddy state?