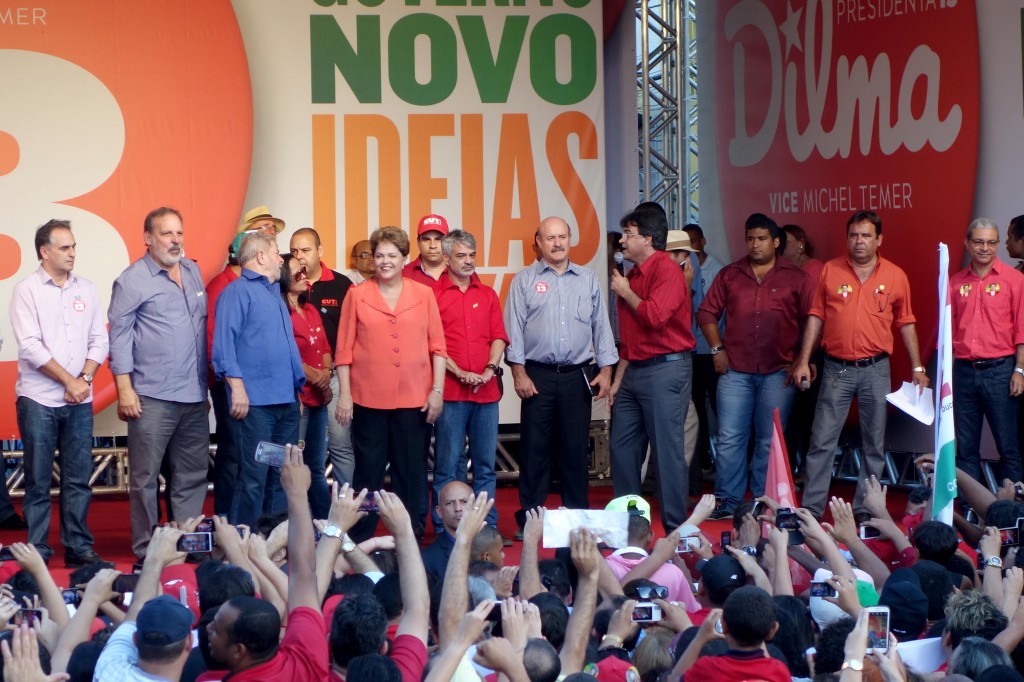 Brazil's hugely expensive election campaigns have focused on corruption, as they always do. But the same companies implicated in the Petrobras scandal are paying for the whole thing – as they always do – and the skyrocketing election costs are what put pressure on politicians to practice corruption in the first place.
Some 95% of Brazil's campaign financing comes directly from corporations – primarily meat producers, construction companies, and banks – and while some politicians and legal bodies are pushing back against a system that badly distorts the world's fourth-largest democracy, they will likely fail without political pressure.
Over the past few weeks, Brazilians have been subjected to a constant onslaught of campaign materials – slick TV ads, never-ending social media updates, unwelcome music blasts into their homes, quick presidential visits, and candidate flyers covering the streets. For some, it's terrible. For others, it's a carnival of democracy.
But for the country, it's very, very expensive. And the huge companies who pay for it are not giving the money away for fun.