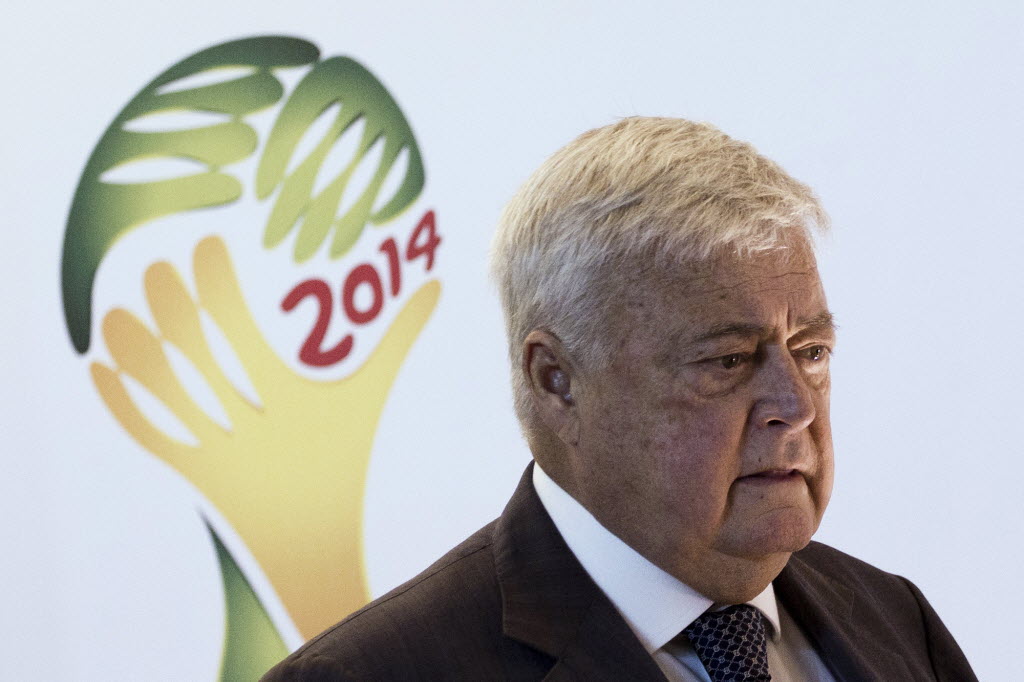 The 2014 World Cup will have a new leader
Ricardo Teixeira, the man responsible for running Brazilian soccer for 22 years, stepped down today, citing health reasons. But Teixeira, who would have organized the 2014 World Cup, has also been facing intense pressure to resign after a new corruption scandal emerged.
Which was the real reason? Quite possibly both were.
But what is certain is that futebol here will be different, as this one man exerted such a strong influence – for both good and bad – on the national sport since taking over as head of the Brazilian Football Federation (CBF) in 1989.
Under his tenure, Brazil won two World Cup titles, in 1994 and 2002, and was granted the rights to host the competition in 2014. But he was also widely accused of corruption and had chilly relations with president Dilma Rousseff.
The most recent scandal was an accusation that he received kickbacks from a company suspected of massively overcharging for a friendly match between Brazil and Portugal in 2008. He took the money in exchange for letting the company rob the Brazilian taxpayer, critics said.
We knew he was sick, and was going to be taking medical leave. But today we found out he was out for good.
"Football in our country is always associated with talent and disorganization," he said. "When we won, it was thanks to our talent, and when we lost, it came down to a lack of organization," he wrote in a letter.
Teixeira will be replaced by Jose Maria Marin, a 79-year-old former politician who for our purposes is virtually unknown. He himself may step down in the 2005, a year before the all-important event is to take place.
Recently, FIFA and Brazil have been trading insults as Brazil is clearly behind in certain aspects of preparations for the 2014 World Cup. Teixeira's many opponents are celebrating today, but it's far from clear what all of this will actually mean.
Links:
Godfather of Brazilian football in the hot seat
Fifa apologizes, sort of, to Brazil
Brazil World Cup – Please enjoy your staying
Follow @Vinncent