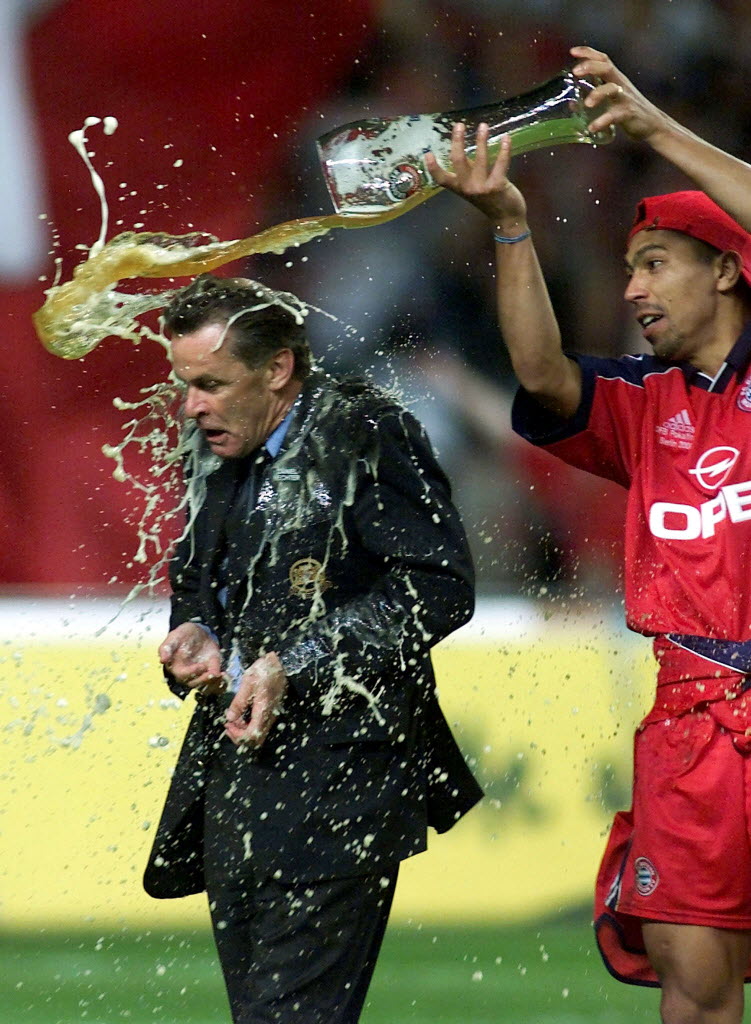 As if Brazil hadn't already been infuriating FIFA enough lately, it is looking like the government may uphold a ban on alcohol during all matches in 2014.
Soccer fans in Brazil drink beer before and after the game, and are so intensely focused on the action during the 90-minute matches that the current law doesn't discourage many fans from attending. But FIFA, the soccer authority, makes a lot of money off of beer, and is insisting that Brazil essentially agreed to allow sales when they signed up to host the event in the first place.
FIFA doesn't write our laws, many in Brasília have been saying. If it comes to that, FIFA will be extremely displeased. But what can they really do?
Yesterday this newspaper broke the story that lawmakers were considering dropping the provision that allowed alcohol in stadiums, since they feared it could be voted down. Today, the government was quick to insist that they would include it in the World Cup bill that will be voted on next week.
But that begs the question – if they almost dropped it, fearing its defeat, does simply loudly proclaiming that it will stay in mean that it will pass?
This matters most to Budweiser, a major sponsor of the 2014 event.
In 2007, when Brazil was trying to win the right to host the World Cup, authorities guaranteed there would be no "legal restrictions" on food and alcohol. It was this agreement that led FIFA General Secretary Jerome Valcke to say earlier this year:
Alcoholic drinks are part of the FIFA World Cup, so we're going to have them. Excuse me if I sound a bit arrogant but that's something we won't negotiate. The fact that we have the right to sell beer has to be a part of the law.
Readers may remember that a little more recently, some Brazilians thought Valcke sounded quite arrogant indeed when he said the country needed "a kick up the backside", and set off a huge row.
Brazil and FIFA have not been seeing eye to eye on much recently.
FIFA is upset with Brazil about delays in construction of necessary stadiums, the state of infrastructure, roads, airports, security, and safety, as well as a dispute over whether or not students and the elderly should be eligible for half-price tickets to the games. Brazil is upset at FIFA for making such a big deal about everything and trying to mandate how the event will be run, down to the smallest detail, in order to maximize profits.
Fans familiar with sporting events in the US or Europe are often shocked at how little commerce takes place at Brazilian soccer games. At a lot of stadiums, absolutely nothing is on sale but a cheap hot dog and can of soda.
That is because in Brazil, soccer is not just business. It is sacred.
Sports Minister Aldo Rebelo is clearly trying to pressure the Brazilian legislators into approving the pro-alcohol bill by saying today that they basically had to. But it seems a lot of them think they don't. If they vote it down, then what will FIFA do? Complain more?
Links:
Fifa apologizes, sort of, to Brazil
Brazil World Cup – Please enjoy your staying
Brazil World Cup: trouble brewing