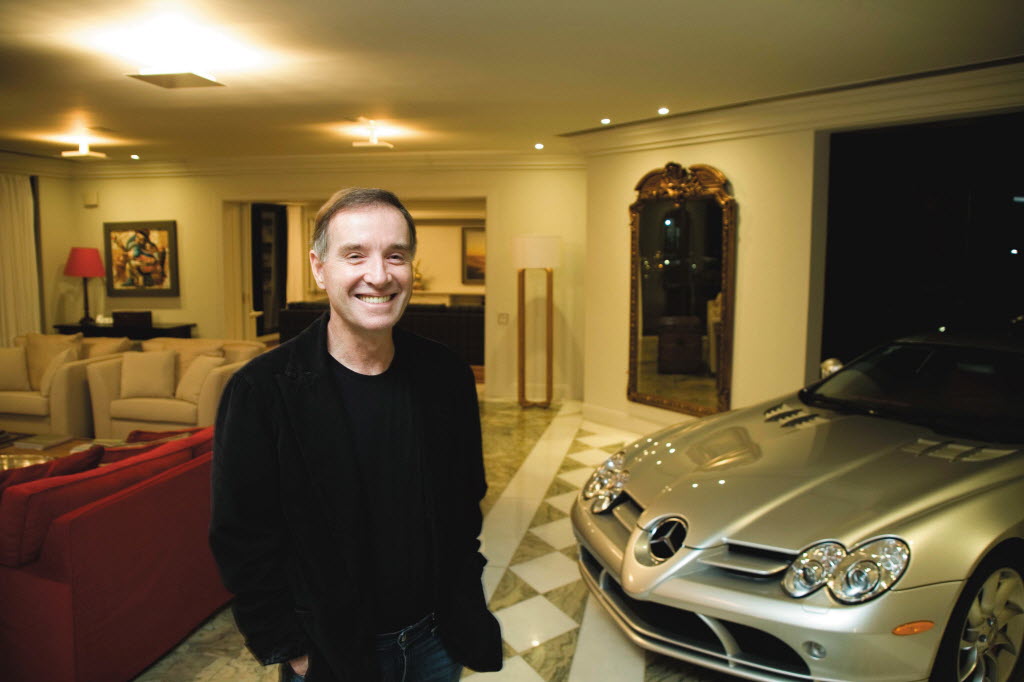 Things are looking a lot better for Eike Batista. Last week the world's 8th-richest man was still helping defend his son, Thor, against charges he was at fault in a car accident that claimed the life of a cyclist.
Neither Thor nor Eike denied that the 20-year old's Mercedes-Benz SLR McLaren struck 30-year old Wanderson Pereira da Silva at high speed, killing him instantly. But both took to social networks to proclaim Thor was not at fault.
Now, it looks like the heir-apparent to the $30bn empire will not face any criminal charges, and that empire has just gotten a very welcome cash injection from a friendly sheikh in the Gulf. Mubadala, an investment arm of the Abu Dhabi government, will drop $2bn into EBX, Eike Batista's group.
Mr. Batista has gotten very, very rich off of publicly floated plans to develop Brazil's oil, gas and mineral resources, and has recently expanded into hospitality, real estate, technology, and beauty companies.
But so far, few of his businesses have actually made any real profits. This makes the new deal especially important for him.
As the FT's Beyondbrics reports:
Mubadala's $2bn investment in the EBX holding company itself is a big vote of confidence. As Batista said himself in an interview with beyondbrics, "it brings branding by a strategic investor who is internationally known". But more importantly, it means Batista can choose to spread the cash across his various businesses without losing any operational control.
Batista is quite a character. His father was head of Vale, Brazil's most important mining company. After Eike made his own billions, he has often surprised the foreign correspondents who interview him by showing off the Mercedes he keeps parked in his living room, openly proclaiming he will soon be the world's richest man, or taking them for a helicopter ride.
Such a man understandably divides opinion. Some praise him as proof that private sector entrepreneurship and the pursuit of wealth bring benefits to Brazil, and have made his book, "The X Factor", a best-seller. Others see his bragging as very poor taste in a country still facing widespread poverty. And the financial crowd has often questioned when his companies will actually make money.
But after a rough spot, the Brazilian legal system and Arab money have stepped in to help him out, and Eike is on top again.
Links:
Why has Brazil been getting richer?
FT Beyondbrics – Batista gets a new friend from the Gulf