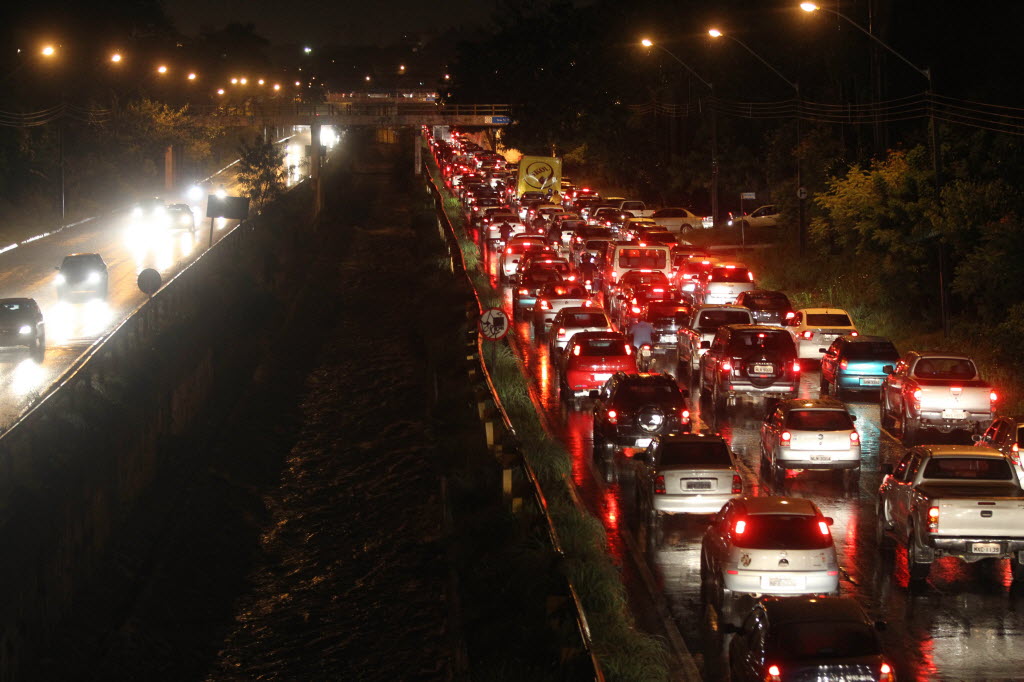 Continuing on yesterday's theme, here is another major consideration: I report in this Los Angeles Times cover story that Brazil's infrastructure is woefully inadequate. Investments here could not only improve prospects for the World Cup in 2014 and the Rio 2016 Olympics, but also make Brazilian products more competitive and give those of us that live here relief from severe headaches.
SAO PAULO, Brazil — If you plan to fly somewhere in Brazil on a busy weekend, you'd better be prepared to wait. At some airports, up to a third of the flights can be canceled or delayed.
If you choose to drive, you'll sit in traffic. The 50-mile trip from Sao Paulo to nearby beaches for the Carnaval holiday this year took as long as five hours.
If you're counting on the planned bullet train between Sao Paulo and Rio de Janeiro, good luck with that. It won't be ready when Brazil hosts soccer's 2014 World Cup. In fact, the transportation minister said recently that it won't be operating until 2022, at the earliest.
And if you're a farmer, whose commodities are helping fuel Brazil's export boom, you'd better count on up to a third of your harvest falling out of trucks navigating bumpy old roads on the way to market. Then you might wait for days at overwhelmed ports to unload the rest.
Continue reading "Brazil wins the gold medal in gridlock" at the Los Angeles Times.