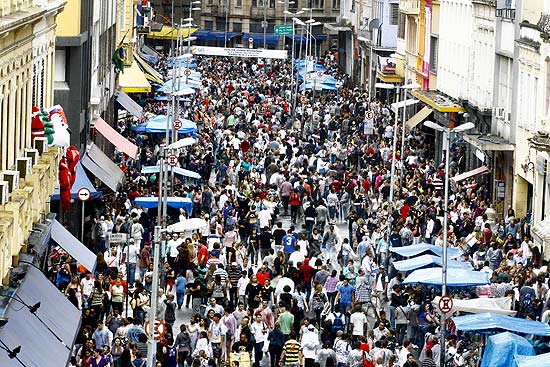 Public scenes of teeming life are harder to find than you might expect in São Paulo, and some of the best examples are under fire
By Claire Rigby
The streets of São Paulo, for a city of almost 20 million, are far from teeming. Quite the opposite. Where other Latin American cities are characterized by busy street life and a palpable density of population, you can walk through some whole swathes of São Paulo and barely meet a soul. It's an odd feeling to walk through parts of up-market Jardins, for example. Walking from Avenida Paulista down towards Itaim, once you leave the relative bustle of Rua Pamplona and cross Avenida Estados Unidos, you can walk for blocks and blocks past the high-walled houses without seeing anyone but security guards and maybe a maid or two, out walking dogs, and sleek cars that emerge from electronic gates, and whoosh away.
Other neighbourhoods, though, are teeming with life, much as you would expect in a megacity – those around Centro especially, and nowhere more so than Rua 25 de Março, just a couple of blocks from the Mercadão municipal market. The road is famous the length and breadth of Brazil for the intensity of its cheap-and-cheerful 'popular' shopping experience [see photo above]. Out-of-towners dream of seeing it one day, and flock to it when they finally make it to the big bad city; and it features as the country's biggest 'open-air shopping mall' in countless tourism brochures and pamphlets, including those of the city's official tourism body, SP Turis.
For a galvanizing sense of being one face in a crowd of thousands – downtown city thousands at that, all bustling and jostling about their business – this is the place.
Or it was until this week, when decades of street trade in the area finally, suddenly, ground to a halt.
Rough trade
Announced by Mayor Gilberto Kassab in May as part of a crusade to clear the streets of traders by the end of the year, the revocation of the street-trading licences of hundreds of stallholders – 'ambulantes' or 'camelôs' – has been hastily put into practice this week in pursuit of streets, says city hall, that are freer for pedestrians.
Still in the throes of an on-again off-again process of court orders and counter orders, protests and meetings, the ruling affects traders all over São Paulo, from Lapa and Brás in the west and east of the city to Jabaquara in the south, and has had one very obvious result: the banning of stalls from 25 de Março, complete with the human fallout from that decision for the suddenly unemployed traders, and what looks like the resultant abandoning of the area by a high percentage of the pedestrians who have always thronged the street.
To the satisfaction of some of the shop-owners in the area, the wide street is suddenly a breeze for shoppers to negotiate. Except that there's little reason for pedestrians to crowd the street any longer. The sewing supplies shops and the costumiers, the knick-knack emporiums, the jewellery sellers and the countless weird and wonderful other shops along the street will always attract custom. But the thrill, the edge and the sparkle have vanished along with the cheap trinkets, the one-use-only bad umbrellas, the hand-crocheted teatowels and the cheap hairclips, and the pirate and borderline pirate good too, from knock-off bags and phone accessories to Sumsung, Polystation and Quingston gizmos.
Street eats
The regulation of food hawkers is another nebulous area. SP isn't especially notable for its street food, but there's plenty of informally sold food here if you pay attention: vans and carts selling drippingly fresh fruit – great chunks of pineapple and watermelon, bunches of bananas and the delicious fruta do conde. Other handcarts serve heaped dishes of sweetcorn carved off cobs and served with salty margarine; and espetinhos de gato – 'cat-meat skewers' – can always be found being grilled on late-night streets outside bars and clubs, consisting of pork or beef cooked over embers then rolled in farofa, a meal made from manioc.
But when Time Out São Paulo hit the streets a few months ago to uncover the street food scene, finding traders prepared to be photographed only resulted in a very footsore reporter and photographer, and a set of images of more interest for their close-up artistry than for their reportage.
A movement to discuss, promote and enrich São Paulo's street food culture is set to take up the problem over the next few months, with a newly announced Revirada Gastronômica ('gastronomic all-nighter'), inspired by the wild popularity of the street food section of the Virada Cultural back in May – see my blog post on that here. As reported by Folha's Marcelo Katsuki, the event will see 150 food stalls set out all over the city's downtown on the 25-26 August weekend, featuring food from some of the city's finest restaurants as well as dozens of lesser-known gems.
Act up
The situation of São Paulo's street performers is, at least in theory, better: a mayoral decree last year (decree no. 52.504) guaranteed the right to perform in the street, and to pass a hat to collect contributions from passers-by. Tired of still sometimes being moved on from Avenida Paulista by police, some performers have taken to carrying a copy of the decree, and the band Mustache & Os Apaches (see video) have published a 'manifesto' on their blog that might equally, arguably, apply to street culture in general, cheap handbags, plastic hairclips, cat-meat skewers and all:
'Seeing colours, hearing music, dancing, change the atmosphere. We choose to perform in the streets. We choose to take people by surprise and transform their routine. Art creates a more pleasurable environment that's more alive, and directly influences the day-to-day life of a city.'
Links:
Fashion designer Pedro Lourenço on his love for 25 de Março (New York Times)
Shock and Awe kind of Beauty (From Brazil)
Raul Juste Lores (of Folha) on the domination of private space (in Portuguese)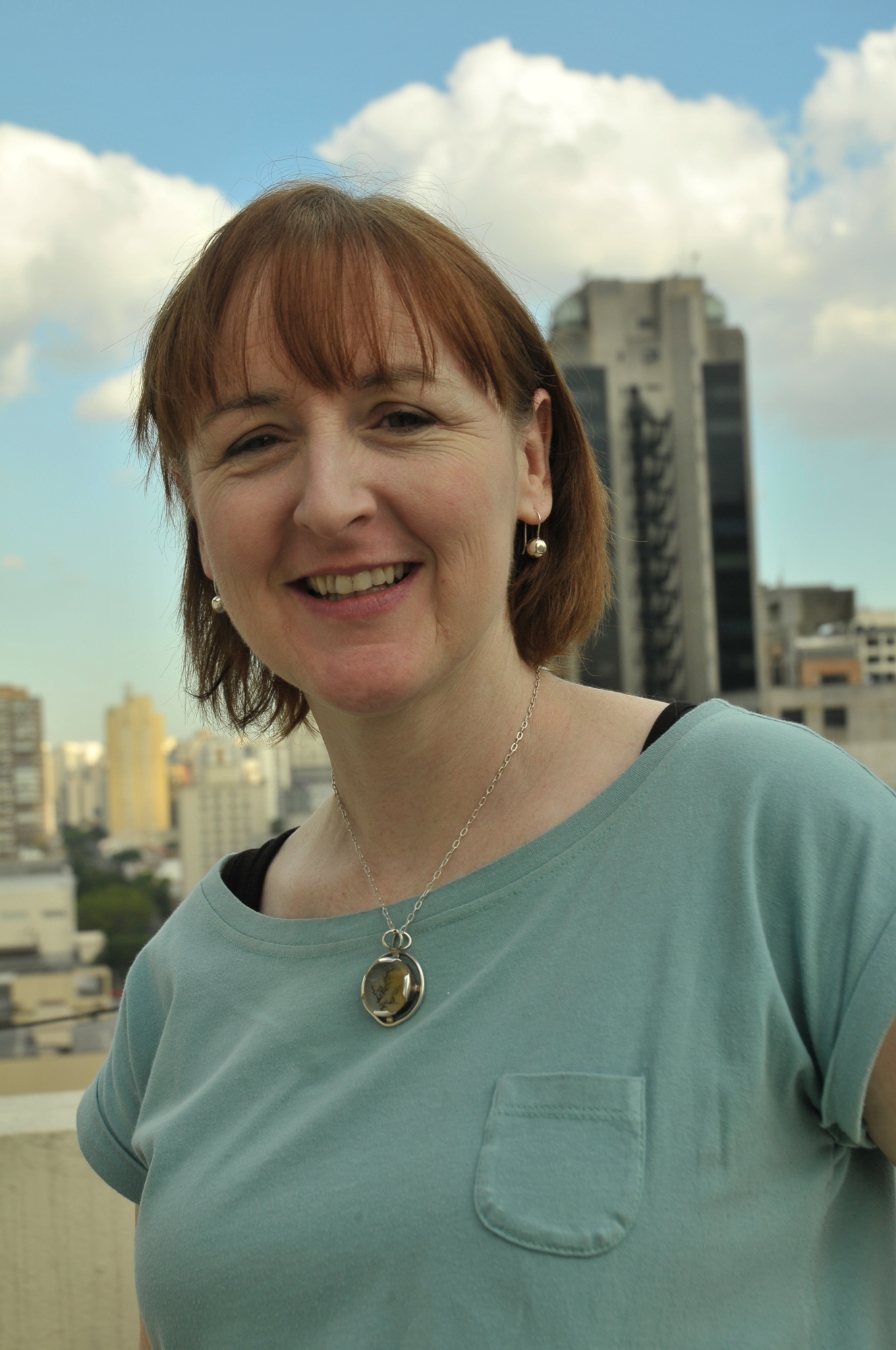 Claire Rigby is the editor of Time Out São Paulo, in English. She was previously the editor of Time Out Buenos Aires, and has worked as a freelance journalist for titles including the Guardian and the Telegraph.
She writes for From Brazil every other week.
Follow @claire_rigby
Time Out São Paulo