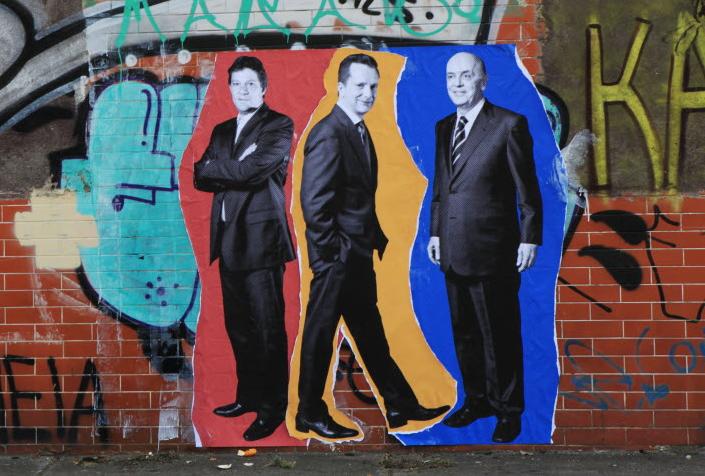 Brazilians go to the polls on Sunday to elect their municipal representatives. These posts are quite important, as mayors have a great deal of power here. For those of us that live in Brazil, these campaigns can often drag on forever, but have turned out to be quite interesting this year. For those living abroad, here's a quick guide to what's at stake and who's in the running in Rio and São Paulo.
Sunday is the first round of voting. In cases where there is no majority, the top two candidates go to a second round of voting a month later.
São Paulo – the rise of Evangelical Christian politics
The mayorship of South America's largest city is extremely important, likened credibly to running a mid-sized country. And as anyone who has visited SP knows, this place is in dire need of good leadership.
We've had a big surprise here. The country's two major parties, the PT (Partido dos Trabalhadores, or Worker's Party, of Dilma and Lula fame), and the PSDB (the center-right party of the also much-revered Fernando Henrique Cardoso), have been shocked to find themselves trailing far behind Celso Russomano, the TV personality and candidate from the relatively new PRD, a party backed the Brazil's increasingly powerful evangelical Christian churches.
This has terrified the traditional power structures and you have seen everyone coming together (other than the actual supporters of the man) to try to stop him. This includes the right-wing media, left-wing unions and parties as well as bien pensant middle-class liberal urban types. Most of Russomano's supporters are the conservative poor, and some call his campaign a genuinely populist movement representing those who have long been neglected, and others call it the dangerous mixing of religion and politics.
But he is almost certainly going to the second round, so the question now is who is going with him. On the right we have José Serra, who was already mayor of São Paulo, but quit to run for president, against Dilma, and lose badly. That has not helped his image with the common man, and pollsters routinely find a large number of voters reject him.
Nevertheless, he's ahead of Fernando Haddad, a relative newcomer for the PT, who has been pulling out all the stops (these stops are named Lula and Dilma) to get into the second round and give the city a left-of-center option. It could be close.
Rio – Riding a wave of success vs. the gadfly critic
Incumbent Eduardo Paes (from catch-all centrist party PMDB) is overseeing a city which is booming, regaining much of its importance for the country, and which will host the Olympics in 2016. He should win easily and probably will. But the one person who may stop him from getting 50% of the vote Suday is Marcelo Freixo, the human rights advocate who famously inspired a character in blockbuster movie Tropa de Elite 2 (If you haven't seen these two movies, but you are somehow reading this blog, you must).
Freixo is an extremely exciting figure for Rio's middle-class lefties as well as many people in the favelas. This is an impressive spread, to say the least, and he's a powerful critic of the way Rio is developing. Here is an interesting piece on him, if you're interested.
Check back here next week or follow me on twitter to see how this turns out, as well as more info on Brazil's other major cities.
[Photo above – Haddad, Russomano, and Serra, plastered on a wall. Felipe Morozini]