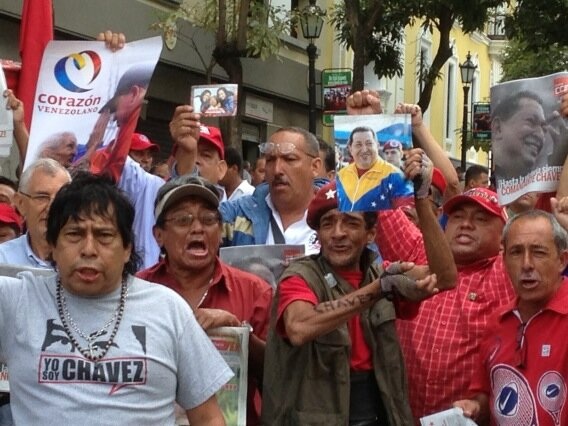 I don't believe that it's just because I lived there that my eyes are on Venezuela today. I think everyone with an interest in Latin America is paying attention, after Hugo Chávez, one of the region's most transformative leaders, died yesterday at the beginning of another six-year term.
It goes without saying that the man is as loved by his supporters as he is despised by many around the world. We should see an election soon, which will probably mean another referendum on his socialist, "Bolivarian" project – but this time without him.
Here's a round-up, and things to watch:
Here in Brazil, President Dilma called him a friend of the Brazilian people and said he'd leave "a void in hearts, in history, and in Latin America's struggles."
This annoyed some on the Brazilian right, but today, Folha's Eliane points out that it was originally former president Fernando Henrique Cardoso that made friends with Chávez – for pragmatic reasons, he was a valuable friend to both PSDB and PT governments.
In Venezuela, an outpouring of emotion – photo gallery at Folha.com
And for those that speak Spanish and like news from the horse's mouth, here are two sites to watch as the story develops:
Venezolana de Televisión – Venezuela's official state-run TV channel
Globovision – Venezuela's powerful anti-Chávez TV channel (yes, that exists…), voice of the opposition
Photo from @elizondogabriel who is in Caracas this morning. Follow him, he's on the ground.
Here, is something I wrote last year comparing politics in Brazil and Venezuela – A tale of two elections
I'm here in Brasília at Congress but will be on Twitter paying attention, too, and hopefully posting things as I see them.