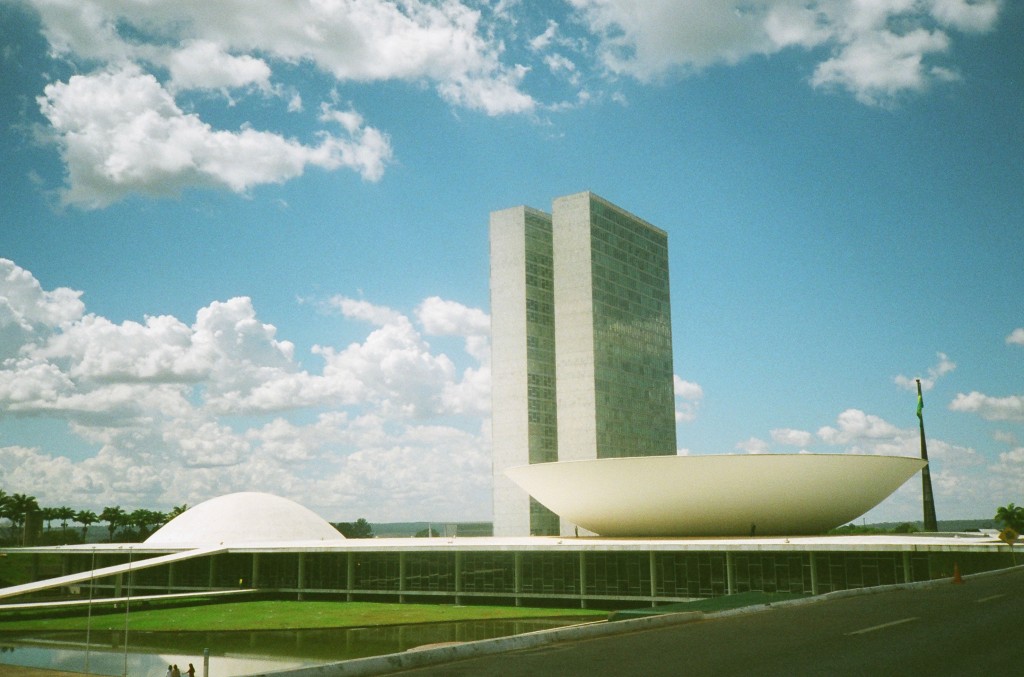 After months of conflict, some in Congress (above) proposed a surprising bill to limit Supreme Court powers. It was quickly laughed aside, but we do still have an interesting fight over Brazil's messy democracy on our hands.
A battle has been heating up between two branches of Brazil's government. So far, it's culminated in legislative leaders delivering a very "tough response" to the Supreme Court and criticizing its "intrusion" into Congressional matters.
Some in Congress wanted to claw back powers they think the Supreme Court is taking advantage of, after the Court became involved with two big pieces of legislation, one on political parties and the other dealing with oil royalties.
Of course, this is not an ideal fight to have. But it's more interesting than the normal squabbling that goes on in Brasília or any other capital city. There are legitimate problems to be resolved on both sides, in addition to the standard political points to be scored.
Ostensibly, this is all about a bill to make it tougher to form new political parties in a country which already has 15 of them tied up in a very messy coalition system. Sounds sensible. But the rivalry started long before this.
Last year, the Supreme Court stepped up in a big way to condemn high-level ruling party politicians involved in the "mensalão" corruption scandal. This was a shock to a culture of impunity long dominant in Brazil. Anti-corruption campaigners rejoiced, as did all of the right, and all of the press. But much of the governing Worker's Party (PT) thought they had been unfairly targeted by an alliance between the Court and right-wing press to come down hard on them and ignore the (ample) corruption on the other side of the aisle.
Then the Supreme Court got involved in the dispute over what to do with the profits from Brazil's pre-salt oil reserves. A large coalition in Congress wants all the proceeds to go to education, but producing states Espirito Santo and Rio argue the money is theirs, and that they need it.
Yesterday, the Supreme Court suspended a legislative project that would make it harder to form new political parties. This is a complicated one. On the one hand, almost everyone agrees the current system is overly complex, and that politicians jump too often from party to new party for personal gain. On the other, this bill looked like it was aimed directly at people like popular environmentalist Marina Silva, who forced the 2010 presidential campaign into a run-off and is currently forming a new party. The bill would have very obviously been good for President Dilma, who is likely to win in 2014 anyways.
The response of a few PT congressmen to the Supreme Court's move was, in political terms, the nuclear option. A small group put forward a project for amending the constitution to make some Court discussions need Congressional approval. This was shocking, but quickly rejected by the press and Congressional leaders.
But many in the legislature remain deeply upset with the Court.
"Just as we never influence the Court's decisions, we don't accept that the Judiciary influences the Court's decisions. We consider this an invasion," said Senate President Renan Calheiros.
The bill that dominated headlines today was never going to pass. But we should be watching closely what comes of this. Brazilian politics is rarely so confrontational.
Photo Vincent Bevins