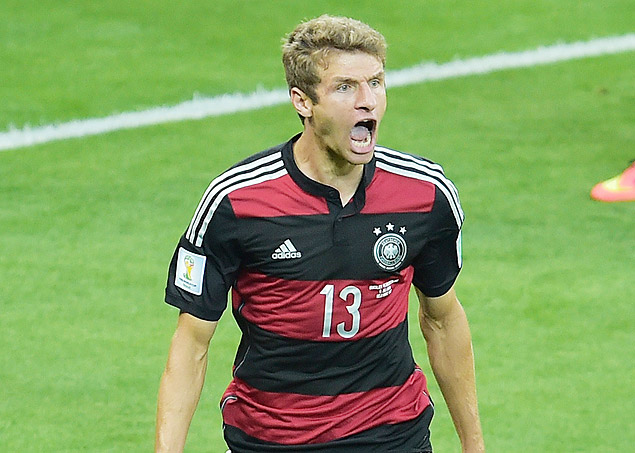 The Cup went well enough that we finally got to focus on the soccer for a few weeks. Now, it's back to the real problems.
Vincent Bevins
Rio de Janeiro
Since early May, and really, since June 2013, we've seen the meaning of the World Cup shift radically, many times. Before it all started, the questions were "Is this going to happen?" and, "Will Brazil hate their own World Cup?" We thought it would probably be fine, but many thought otherwise.
Then it started, and the mood in the country was "Wow, this is going pretty well." By week two, it was time for the World Cup optimists and government supporters to declare victory, as well as to say "I told you so." But in the last two weeks of the tournament, another shift took place, to a theme which never should have been surprising.
Lo and behold, this was actually a soccer tournament. After the Brazil-Chile game, few were talking about organization, or protests, or the effect on the election (except for die-hard partisans with blogs/Twitter accounts). People have been talking about the games – Brazil snuck by Colombia, and then was massacred by Germany. Costa Rica almost made it past the Netherlands, who were eliminated in an unimpressive semi by Argentina. How did Germany get to be the best? How does Brazil need to change its training to be more like them? These have been the issues. Soccer issues – finally.
To mix sporting metaphors, the World Cup should have been a slam drunk for Brazil. It should have been incredibly easy to prepare 8 venues well in advance of the June start date, and then simply to allow the interaction between foreigners and Brazilians to flourish in the streets and the magic to take place on the pitch. It's a lovely country, and it's a lovely tournament. There was no need to complicate things.
But it seems the government promised too much, both to its population and the all-important companies who pay for political campaigns here, and then seek profits from large construction projects. A World Cup, as it turns out, is not that complicated of an event. But Brazil's government choose to pretend that an entirely new country would be delivered to its common people in time for kickoff. That backfired badly.
As it happened, the World Cup was a success. The fact that we could stop talking about logistical breakdown or mass protests is evidence of that. But it was only a success after exposing some of Brazil's deep social problems, and damaging Brazil's reputation a bit, at least for a while.
It will be two years before sports is the main focus again, when the 2016 Olympics start. In the meantime, it's back to the real issues, a a bruising election and the bruising that Brazil's military police seem to eager to hand out to anyone who gets in their way. If you haven't seen it, check out the video of a cop brutally assaulting a Canadian documentary filmmaker at a protest Sunday.
The soccer is over. That was a kick to the face, not to a football. Back to the real problems.