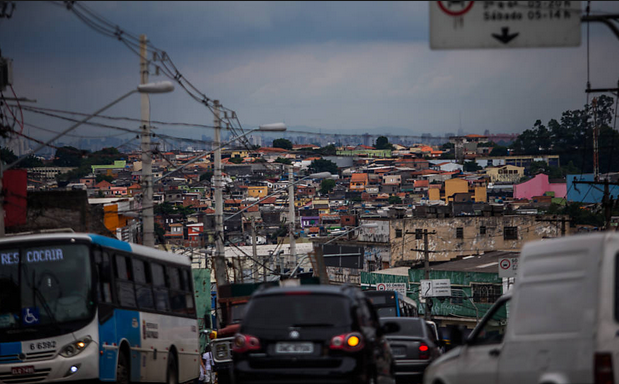 Once a symbol of growth and rising confidence, the sprawling suburbs outside Brazil's urban centers are feeling the pinch as the economy nosedives. And there are few places in the country where it is so obvious how out of touch the bickering politicians in Brasilia are with the realities of daily life.
By James Young
Belo Horizonte
Aside from the humdrum backdrop of harrowing, everyday tragedy, three subjects have dominated the headlines in Brazil in recent months – the enormous Petrobras corruption scandal, the country's economic downturn, and the political game of thrones being played out on a seemingly infinite loop in the capital of Brasilia.
The narratives inevitably intertwine – as Brazil's very own Frank Underwood, the speaker of the country's lower house, Eduardo Cunha, wages war on Dilma Rousseff's struggling government, the Petrobras investigation appears certain to involve many leading political figures, including now Cunha himself, while the acrid climate of squabbling and corruption, coupled with Rousseff's toxic approval ratings, torpedoes any attempts to keep a seemingly sinking ship afloat.
Observing such events unfold from afar, however, lends a detached, surreal air to proceedings, like watching an episode of House of Cards with the actors replaced by Rousseff, Cunha, former presidential candidate Aécio Neves and the rest. It is often hard to reconcile the self-serving manoeuvres of such hardened players of the jogo do poder ("the power game") with the tough reality of life in Brazil's working class bairros.
One such hard-knock neighbourhood is Jordão, tucked behind the airport in the southern periferia of Recife, and home to around 20,000 people. Divided between the municipal authorities of Recife and neighbouring Jaboatão dos Guararapes, Jordão suffers from the familiar problems of many of Brazil's lower class neighbourhoods, particularly in the nordeste – an unreliable public transport system, low quality housing, limited accessibility to healthcare and schools, an intermittent electricity and water supply, poor sewerage, and high levels of urban violence.
Meanwhile residents do their best to fill the gaps in the services supplied by the government or city council. Ten years ago sisters Raquel and Rozeli Santos opened the Educandário Amara Maurício primary school in a tiny three room building, as neither Recife nor Jaboatão provided a public school for young children in the immediate area. "For years an up and coming local politician financially supported us," Raquel told me, "making sure that local people knew all about his generosity. Once he was elected, the donations stopped."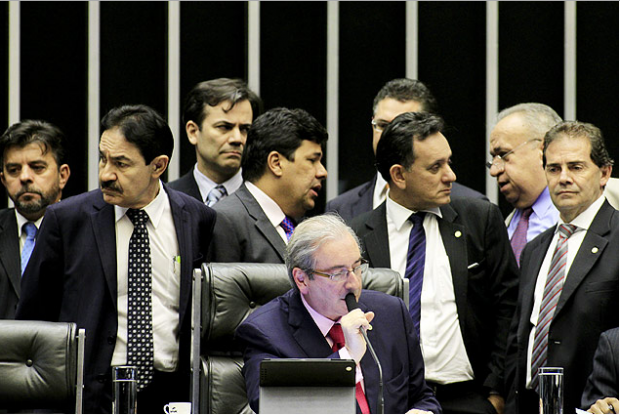 A new building has been constructed with eight classrooms, big enough for 300 children, and now the school survives (barely) on monthly fees of around U$27 per pupil, not enough to pay the ten teachers, all of whom are from the bairro, much more than the minimum monthly wage of U$240. When I visited the school just over a year ago, the yard was filled with jagged bricks left over from the building work, and there was nowhere for the children to play.
Jordão is often affected by water shortages and power cuts. "Some months the electricity is off for a few hours nearly every day," said Jessica Santos, Rozeli's daughter, at the time a teacher at the school.
"It feels like we're forgotten," said Raquel. "Recife forgets about us and Jaboatão forgets about us." Drug addiction is a major problem in the neighbourhood, as is lawlessness. "They killed a young boy a few weeks ago," Raquel said. "He hit someone's motorbike, just a scrape. Someone pulled out a gun and shot him." It is not a rare occurrence. Stories such as those of Klébson Gomes da Costa, the ten year old boy hit by a stray bullet during a shootout between police and traficantes (drug dealers) in May 2013, or Taísa Priscila Rodrigues da Cruz, a 20-year-old drug user who was shot and killed a few months later, are common.
In recent years residents of neighbourhoods such as Jordão have seen considerable improvements in quality of life, due to Brazil's expanded Bolsa Familia welfare system, an increased minimum salary, and overall economic growth. Two years ago I sat in a scruffy bar and watched what seemed like half the bairro make its way to that essential staple of middle class Brazilian life, a plush new gym. It looked like better times lay ahead.
But now the government is introducing austerity measures and the growth has gone into reverse. According to research institute IBGE, the national unemployment rate last month was 6.9%, the highest June rate since 2010. The same study put the jobless level in Recife at 8.8%, although other surveys are even more negative – the Diario de Pernambuco, the oldest newspaper in South America still in circulation, stated that 12.9% of Recife's workforce was unemployed in March.
Part of this statistic is Edilson Alves da Silva, a 36-year-old mechanic and factory worker. Edilson lives with his wife Elma and her daughter in a typically cramped Jordão house, with an imposing metal front door protecting a small bedroom, living room and kitchen. Another bedroom has been fashioned from a lean-to by the front entrance, and a tiny bathroom takes up one corner of the kitchen.
For the last eight years Edilson was part of the production line in a factory that makes the tin-foil plates used to hold quentinhas – the take-away lunches that are so popular in Brazil. His and Elma's salary put the family firmly in the heart of the country's swelling "new" middle class – Classe C and D, one of the groups that has suffered most during Brazil's economic troubles.
Last October, just as campaigning in Brazil's presidential elections entered its final straight, Edilson was made redundant, along with a number of his colleagues. "I think the company saw that the crisis was on the way," he says. "When I lost my job I thought I'd find another one easily, but it hasn't turned out that way. I've had around 20 interviews, but every time there's a line of people like me looking for work."
After working all his life, Edilson says it is difficult to get used to being unemployed. "It's hard to survive, but at least my wife is working. My redundancy money was gone after three months – I wish the crisis had ended so quickly. Prices keep going up (some reports have put inflation at 8.47% over the last 12 months, but the price of many goods has increased at a considerably faster rate) which means what little money we have doesn't go far."
Edilson says he sees the results of Brazil's economic woes everywhere he goes in Jordão. "There are lots of people standing around in the street, doing nothing, at 10 o'clock in the morning. They're tired of going out every day delivering their CVs, having interviews, and not getting hired."
Like many of his countrymen, he is scathing of the politicians' attempts to solve Brazil's problems, and their apparently greater interest in the jogo do poder.
"My hopes for the future are in the hands of the vultures in Brasilia," he says. "The business leaders and politicians are supposed to have the influence and knowledge to find a way out of the situation. Those down below don't have that option. All we can do is sit and wait."