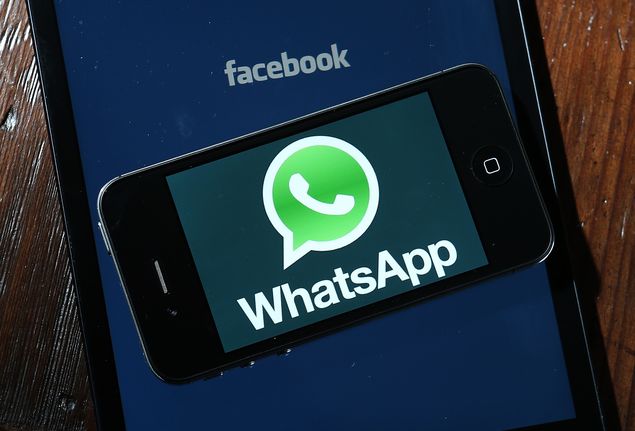 Brazil's "sad day" without WhatsApp was a short one, thanks to an appeal swiftly overturning a 48-hour blackout. But why was Brazil's most popular app banned to begin with?
By Laura McQuillan
Rio de Janeiro
WHY DID WHATSAPP GO OFFLINE?
On Wednesday, a judge ordered telcos to cut service to WhatsApp for 48 hours, effective from midnight (the eventual blackout only lasted about 13 hours).
But little was clear in the case.
The judge's ruling followed an injunction request by an unknown petitioner over WhatsApp's repeated failure to comply with a court order to wiretap suspected drug traffickers.
In July, a court ordered WhatsApp to comply with a police request for the messages of three users – a Brazilian and two Paraguayans – believed to be using the app to commit crimes. The trio were reportedly part of São Paulo's Primeiro Comando da Capital gang, although most details in the case remain suppressed.
In August, a judge fined WhatsApp's parent company, Facebook, for failing to comply with the order. And on Wednesday, Judge Sandra Regina Nostre Marques, of the 1st Criminal Court of São Bernardo do Campo, granted the injunction – penalising not just WhatsApp, but about 100 million users in Brazil.
WHY DIDN'T WHATSAPP JUST HAND OVER THE MESSAGES?
Due to the immense secrecy surrounding the criminal case, it took hours for WhatsApp's reasoning to trickle out.
A Facebook post from Mark Zuckerberg appeared to indicate the company had simply refused to hand over information about users: "I am stunned that our efforts to protect people's data would result in such an extreme decision by a single judge to punish every person in Brazil who uses WhatsApp," he wrote.
However, Facebook spokesman Matt Steinfeld later gave clarity to WhatsApp's position, explaining that the technological structure of the app meant wiretapping was impossible: not only did the company not save messages, but they were encrypted along the entire pathway from sender to recipient.
"We're disappointed that a judge would punish more than 100 million people across Brazil since we were unable to turn over information we didn't have," he told the New York Times. While it wasn't known what WhatsApp told the court, it was likely the judge would have been aware of the company's position.
Facebook itself regularly cooperates with similar data requests: in the first half of this year, it received 1265 requests from the Brazilian government for information about 1954 users, and produced data in just under 40 per cent of cases.
WHY DID WHATSAPP COME BACK ONLINE?
The injunction was later ruled to be on shaky constitutional ground. A higher court judge upheld an appeal by WhatsApp and telco company Oi on Thursday, reinstating the app at about 12.40 pm. Judge Xavier de Souza, of the 11th Criminal Chamber of the Court of São Paulo, ruled that "in light of constitutional principles, it doesn't seem reasonable that millions of users are affected because of the inaction of the company".
WhatsApp was rolled back out across mobile networks on Thursday afternoon. It wasn't clear why other telcos weren't involved in the appeal, although they had previously complained about losing revenue from their own pricey text messages to WhatsApp's free data-based service.
However, an association representing mobile providers, SindiTelebrazil, told Associated Press the other companies were not behind the injunction.
WHAT DID THE BAN ACHIEVE?
Absolutely nothing, except frustration amongst users, whose WhatsApp chat screens continuously read "connecting", but never connected. The outage prompted a handful of memes from Brazilian social media users, who joked they wouldn't be able to survive two days without "zapping".
The ruling also ticked off Zuckerberg, who called it "a sad day" for Brazil.
But in terms of compelling WhatsApp to intercept and hand over users' messages, the court failed: being blocked didn't change the way the app operates.
However, there were two big winners out of the ban: WhatsApp's competitors, Viber and Telegram, accumulated huge numbers of new users during the short outage.
At 10 pm on Wednesday, Telegram tweeted that it had picked up 500,000 million new users in three hours. By 12.30 am, the number had hit 1.5 million "and counting".
Viber told Associated Press that its Brazilian user numbers had grown by 2000 percent in 12 hours. On Thursday morning, the company tweeted that it had 27 million users across the country.
WHAT WILL HAPPEN NEXT?
The WhatsApp ban is expected to head back to court: Souza's written judgment shows he granted WhatsApp an injunction against the original injunction. The Folha de São Paulo reported a final decision on WhatsApp's status would be made either on Friday, or early in the New Year.
Souza also indicated that a higher fine for WhatsApp would be a more appropriate punishment than the blackout.
As for the original criminal case involving the alleged drug-traffickers, it is not clear if or when it might make its way to court, or what bearing the WhatsApp case might have on the police investigation.
COULD A BLACKOUT HAPPEN AGAIN?
All signs point to yes. This wasn't the first time an injunction had been granted against WhatsApp in Brazil – but it was the first time the app had been taken offline.
In February, a judge in Piauí ordered WhatsApp to be blocked over the company's failure to give up messages sought by police as part of a two-year investigation into "serious" offending against children and adolescents. In that case, too, many details were kept a secret. The court's decision was overruled the following day.
Brazil is not alone in its moves to block WhatsApp, as governments around the world grapple with the use of encrypted communication.
Investigators believe the assailants in last month's Paris attacks organised the shootings and bombings through WhatsApp and Telegram, and FBI director James Corney said "the use of encryption is at the centre of terrorist trade craft".
The British government has indicated it is considering banning WhatsApp, along with iMessage and Skype. And last month, China – which has allowed the use of WhatsApp, despite a ban on Facebook – blocked mobile service to some users of the app.